How Article expanded its media mix
The online furniture brand's director of marketing talks to MiC about how and why the brand recently expanded its media mix.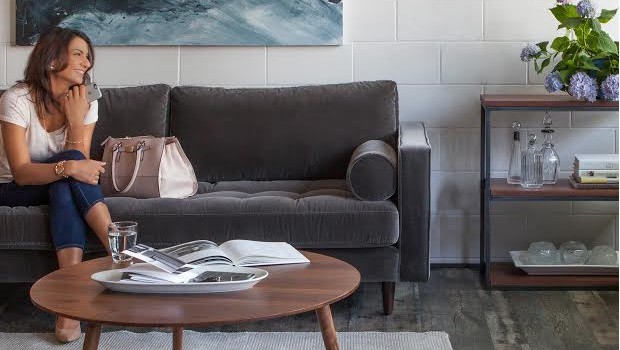 Online furniture retailer Article has recently launched its first TV spot in a move that reflects the evolution of both its brand and its media strategy.

Duncan Blair, Article's director of marketing, says that since its launch in 2011, the Vancouver-based direct-to-consumer brand has been making waves in an unlikely market. He points out that while other items may be a natural fit for the online space – think small items like toasters, notebooks and beauty products – buying a recliner on the web may seem like a bit of a stretch for some.
"Obviously buying furniture online is something people have been a little uncomfortable with," he says, acknowledging that furniture is one of the more recent verticals to occupy the pure-play e-commerce space.
Blair says the brand began with an observation that there was a large gap between low- and high-end furniture brands. "If you're buying on the high street from more stylish retailers, you're paying a fairly absurd markup on the product, which helps pay for the beautiful showrooms and the whole environment that it's presented in," he says.
The brand's founders (four engineers) saw an opportunity in the discrepancy between manufacturer price and retail price and set out to transform the buying experience from a physical space to an online one. For this reason, he says, it made sense for the brand to start out being "extremely digitally focused," especially considering that its target lives, breathes and plays in the online space. He says its target is largely made up of early tech adopters.
However, he says, Article is constantly evaluating the brand's audience psychographics, which is helping shape its media and promotion plans.
"I think that there's a real danger in looking at your aggregate social metrics and going, 'okay, cool, we're popular with 25- to 35-year-old females who live in New York, Toronto and San Francisco,' which is true but it also misses a whole segment of the audience," he notes, adding that the way brand's audience engages with Article isn't necessarily where you'd expect.
"There's a really interesting sub-Reddit called "Male Living Space," which is this community of guys who are really into showing off their homes and interior decorating and we show up in there regularly," he says, explaining that the brand sees these types of online engagement as "more of a holistic picture of what our audience actually is."
As a digital-first brand, Blair says Article spends a lot of time thinking about attribution and measurement challenges.
"Ultimately, we've learned that attribution as a genre tends to have a very narrow focus, so for us we tend to try to take more of a broader view of how each of these channels work together – how the creative works with the media and try to make sense of the bigger picture rather than the single channel: did this one and this one channel drive a result?"
He calls a new campaign spot, which rolled out across social, TV and YouTube last month, "a bit experimental," adding that the company felt it "could make a meaningful investment in television as a channel," considering the scale of the business.
In the past five years, Article has seen over 56,581% revenue growth since 2012, placing #1 on Canadian Business' Growth 500 list in September.
Four weeks into the company's campaign, Blair admits it may be too early to tell how its new media mix has affected its sales; however, the brand "broke a whole draft of records" through the Black Friday and Cyber Monday retail season.
"Because we know that our customer spends time on television, there's an opportunity there, we're just not sure exactly how the dynamics will work as part of the overall mix," he explains, adding that its strategy remains to look at the TV spot from a wider scope and consider its effect both by itself as well as how it contributes to the overall picture.
As of right now, Blair says the brand is most successful buying against content including interiors and design as well as news and current affairs.
"We go back to people that are early adopters in the tech space, they're comfortable making these bigger purchases in the e-commerce environment. What are they interested in engaging with? And that's where we start from and ultimately buy against," he explains, articulating the digital-native brand's core planning strategy.