Aurora walks a tightrope for its Valentine's media plan
The licensed cannabis producer has made its first media buy post-legalization.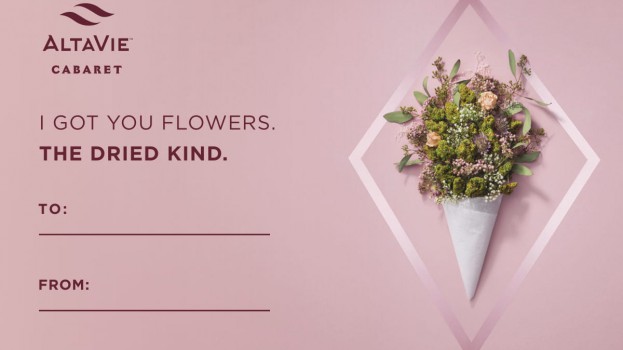 For licensed cannabis producers, despite the legalization of cannabis consumption and sales in Canada, it can be a challenge to navigate the various compliance laws around ad creative and media planning.
But Aurora saw the challenges as an opportunity to get creative with its recent Alberta media buy, which centered around Valentine's day.
Although stipulations prevented it from being a truly "mass" campaign, Aurora director of communications Heather MacGregor is proud of how many consumers it has the potential to reach. To her knowledge, Aurora's Valentine's-focused is the first of its kind in the industry – promoting the actual product through a broader media buy.
The messaging of the campaign focused around the tradition of gifting your loved one flovers on Valentine's Day – the dried kind. The key to promoting the campaign was to do media buys on platforms that are already age restricted.
"The main buy is a digital banner on Leafly," MacGregor told MiC, referring to a Canadian cannabis lifestyle publication and retail guide (age restricted by region). It then re-purposed creative for an email campaign for current subscribers and created an organic Instagram post on its age-restricted channel.
The rest of its efforts are focused on select retailers in the Alberta market. In-store creative includes a branded framed poster, Valentine's postcards and digital photo displays.
It might seem small, but MacGregor said that when working within the guidelines established by Health Canada, it's a big accomplishment to get a media buy out the door successfully. The market in which it activated helped.
"We need to activate where it's possible to do that," she says. "We're really focused on education, but also on occasion-based opportunities. Alberta is a market where we're able to do so with our retailers. That's not the case for the rest of the country."
Building awareness in what MacGregor admits is a highly regulated environment requires a lot of work on the part of the brand's legal and regulatory teams. Even then, she says, the answers aren't always obvious. "A big part of marketing and media in this environment is ensuring that initiatives are age-gated. But it's still not completely clear, and it's a bit of a test-and-learn environment."
MacGregor says the plan is to look at the Alberta campaign as a test, gauge reception and then grow its media buying activity from there – even though it won't always be so easy.
The media buying was executed internally, with creative by Grip and PR by Zeno Group.