Trader launches new platform for auto retailers
The new platform will allow auto manufacturers to re-target potential shoppers with other ads.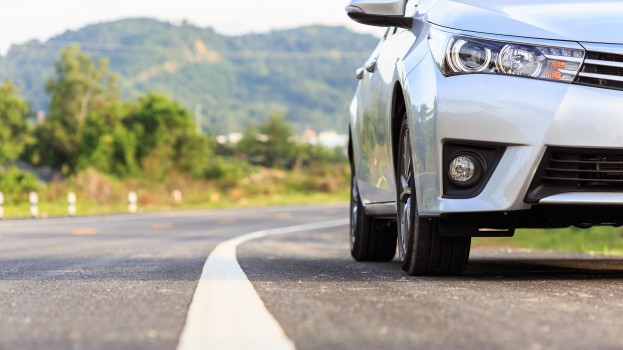 Trader Corp. has unveiled TAdvantage, its new customizable website platform for vehicle dealerships.
With its previous platform, Trader was a re-seller of the software in Canada through a licensing agreement with dealer.com and code changes had to be handled out of the U.S. The new platform will give Trader access to the core codes, which it says will cut down on resolution times for dealers. It is also meant to be dealer-centric, flexible and intuitive, the result of Trader's 2018 acquisition of Vancouver-based tech company Convertus.
"We think TAdvantage is an upgrade from the current platform," says Jody Gill, VP website solutions at Trader Corp. "It gives our dealers more flexibility to customize their websites and to access different levels of the platform. The other benefit is that it's mobile-friendly. Dealers can make those changes anywhere on one device, a desktop, tablet or phone, and it all flows through to whatever device the consumer is using to give them a consistent experience."
Dealers can now build landing pages very quickly and do something that Trader says is unique to the market: populate pages with inventory through a tagging system. Gill says, for example, a dealer having a demo blowout sale can tag all demo vehicles as such and have them automatically appear on the landing page. Consumers can also be re-targeted after leaving the Auto Trader website. When they return, they'll see ads leading to a dealer's website or an outside advertiser, such as a financial institution.
Trader Corp.'s business is split into two sides: its marketplace (autotrader.ca), where dealers list their inventory and is supported by national advertising for national advertisers such as equipment manufacturers or finance rates for banks; the other side is dealer software solutions. TAdvantage is strictly to be used by dealers to create their websites, displaying their own inventory and have their own advertising. For example, a Ford dealer would post Ford advertising and Ford incentive rates on its site.
The endgame for Trader Corp. is to become the source for all automotive-related software. The new website platform is accessible through 1-Source, Trader's new inventory management system.
Gill says, "We're headed towards being a software company and having a dedicated software channel, which will be paid advertising, websites, and not just a listing marketplace for autotrader.ca. We're really getting into different aspects of the auto dealership business. We're still focused on automotive but on all the different areas of automotive."