Insticator opens Canadian outpost
The adtech company specializes in providing monetization opportunities, but is also focused on giving clients major data and insights.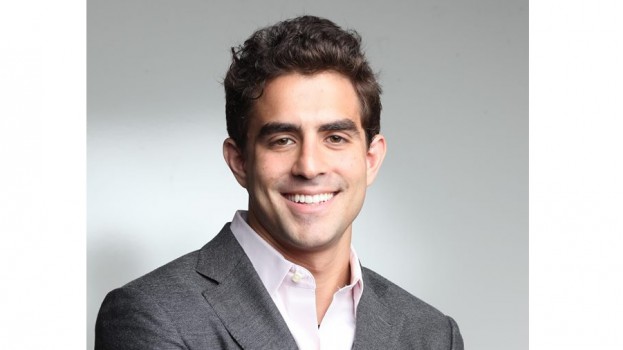 Digital engagement platform Insticator, which specializes in creating new monetization opportunities for publishers, has launched its first Canadian outpost, officially opened today.
The team of five is led by director of engineering Ian Wilson, formerly of Demantic, and head of design Francisco Martinez, who comes to the company from Icalia Labs in Monterray City, Mexico. Company founder and CEO Zack Dugow (pictured) is aiming to double the headcount of the office within the next four to five months.
Insticator has been working with Canadian publishers for several months including hockey media site Oilers Nation and Postmedia. Insticator separates itself from a typical rep house that purely assists with monetization of digital assets via its added engagement tools. The company works with publishers to add elements to its pages such as trivia, polls, contests and games. The benefit of those engagement tools is threefold, Dugow says.
"You have a lot of companies focusing purely on the monetization side who say 'I'm gonna give you some video ads, give you some display ads, and find you the highest rate.' But that approach doesn't really work to address what's going on today int he publishing industry," he says. "There's been struggle for publishers with all of the consolidation in the space. There's a struggle specifically to increase engagement and provide a good experience and make people want to go to your platform in a day when they can just Google something."
Besides providing better engagement and prompting users to come back to a  website, Dugow says Insticator provides strong data for those publishers and their brand partners. "It gives publishers more insight into what kind of content their readers like… A lot of publishers might pay $10,000- to $30,000-per month for a data management platform. These units can give information to publishers, like, if a percentage of their audience engages in a lot of baseball content, and they really like the Toronto Blue Jays, and hey, they also happen to be more likely to have kids at home. They can take that to their agency partners and give them more depth about who their audience is."
And, he says, with viewability a concern in the industry, the formats allow for better impressions. "It's a fully viewable ad impression. When a brand asks a sponsored question, they're getting more exposure and they're increasing the brand recall."
Dugow says it began looking at international expansion from its New York roots after seeing 600% revenue growth in 2018 and reaching profitability.
Although it will maintain strong ties to Toronto through its sales and partnerships, Insticator has chosen the Southwestern Ontario city of Kitchener to place its Canadian roots. The region is home to University of Waterloo, known for its various STEM programs, and Wilfrid Laurier University, which boasts a strong business administration program, which Dugow says makes the Kitchener-Waterloo region a place ripe with fresh talent. It's also home to a number of tech companies, both emerging start-ups (such as Thalmic Labs and MappedIn), maturing tech companies (including D2L, formerly Desire2Learn, and Sortable) and, of course, a 4,000 square-foot Google campus, which serves at the tech giants Canadian engineering HQ.
Dugow says Insticator is not necessarily looking for ad industry veterans, and the environment of Waterloo region allows them to look at the skills first. "We've seen a huge number of tech companies and research companies in the region who have such raw engineering talent. They might come out of another start-up, or a great internship, and it's okay to us if they don't have an adtech background."
Insticator will be working closely with the Waterloo Economic Development Corporation, as well as Communitech, to grow its outpost.