Despite digital growth, TV holding steady in Canada: report
Meanwhile, the average Canadian only reads seven minutes of print news per day.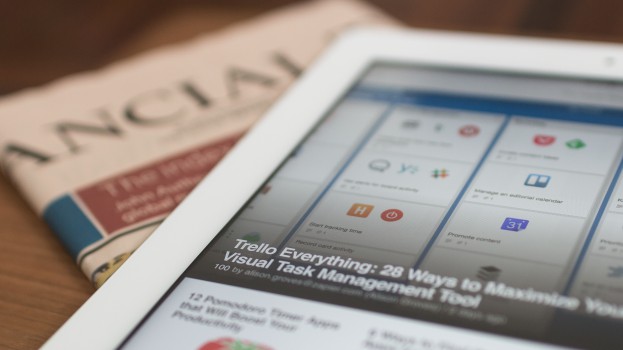 In a single year filled with 365 days, the average person will spend 33 of those days using the mobile internet.
According to Zenith's fifth annual media consumption forecast, global mobile internet usage is growing roughly 13% each year, on track to account for more than one-third of all global media consumption in 2021.
People will individually spend more than 800 hours online this year. By 2021, that number is expected to rise to 930 hours. The report surveyed 57 countries and combined, 3.8 trillion hours were spent using the mobile internet this year while 4.5 trillion hours are expected by 2021.
Mobile internet technology has changed the traditional definition of media, Jonathan Barnard, head of forecasting at Zenith, said in a statement. "Media now means comparing prices on the high street, sharing jokes with friends and booking your next holiday, opening up new opportunities for brands to connect with consumers."
In total, people spend an average of  479 minutes, or eight hours, per day consuming media, an increase from 420 minutes in 2013. By 2021 that number is predicted to hit 495 minutes per day.
Despite the growth on the digital side, television remains the most-used medium. In Canada in 2019, viewers averaged 231 minutes of watching TV daily, a number forecasted to stay the same.
However, mobile internet use has taken consumers away from other more traditional forms of media. From 2014 to 2019, the average amount of time spent reading print newspapers has fallen in Canada (15 minutes per day to seven minutes) as has magazine readership (6.6 minutes per day to two minutes) and desktop internet use (67.5 minutes per day to 74 minutes per day).
When it comes to radio, engagement continues to decline; in 2014 Canadians spent an average of 155 minutes listening per day, but looking forward those numbers continue to drop with a forecasted 136 minutes per day by 2021.
Early afternoon, between 12 and 1 p.m. is when Canadians are spending the most time using mobile internet, whereas accessing the web via desktop or other devices is most prevalent between 11 a.m. and 12 p.m. Television viewers – whether linear, online or live – are most engaged between 9 and 10 p.m. with an average reach of 46% and radio listeners are most tuned in between 4 and 5 p.m. reaching an average of 38% of individuals.