Apex Mobile acquires minority stake in Coastal Digital
The solutions provider will create exclusive technology and creative with Coastal, which is a custom ad company.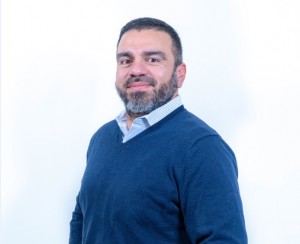 Apex Mobile Media has taken a minority stake in Coastal Digital Group in an acquisition that brings the already closely aligned pair to official partnership status.
The deal, says Apex CEO and co-founder Walder Amaya,(pictured left) was constructed with the goal of creating exclusive technology and creative with a custom digital ad producer. Because Coastal provides both services, Amaya says the partnership provides mobile ad solutions company Apex the opportunity to bring its offering to the Canadian marketplace in a "unified manner."
From the outset, Apex – launched in 2016 – came into the industry knowing it would have to set itself apart, Amaya says, through its client approach. Two years ago, that brought the media company to Coastal and since then, the success of each has been "closely intertwined."
Coastal has been "almost as an in-house creative ad agency," he tells MiC. "They know our business inside out," he says. "We know their capabilities as well as their appetite for really pushing the boundary in terms of things we can do."
In 2018, Apex inked a similar deal with Idaho-based mobile measurement platform Kochava, resulting in the creation of Alpha, creating audience segments using Kochava's first-party data. The new deal with Coastal can complement that, says Amaya. "Coastal allows us to really create really compelling advertising against those audience segments, and then the Alpha platform allows us to go out there and target those users," Amaya says.
The mobile space is a broad one, says Amaya, so advertisers are looking for ways to reach individuals where they are increasingly spending their time. "What we're seeing is mobile consumption habits completely shifting and we're seeing those ad dollars following them."