Heritage response to "What We Heard" report hints at what's next
Minister of Canadian Heritage Pablo Rodriguez said the government will require web giants to create Cancon and promote it on their platforms.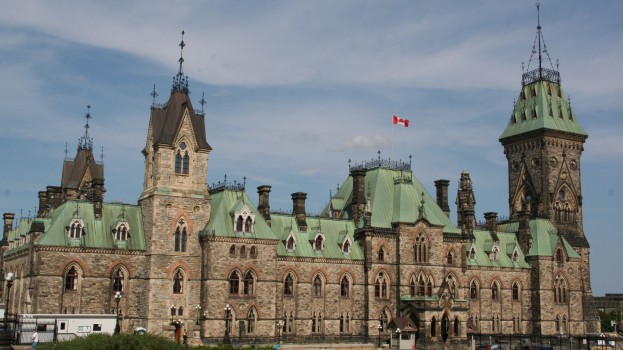 The joint review of the Broadcasting and Telecommunications Acts reached its next phase on Wednesday with the release of the long-awaited "What We Heard" report.
While those looking for an indication of where the review panel may be leaning didn't necessarily find it in the 57-page report, a subsequent tweet from Minister of Canadian Heritage and Multiculturalism, Pablo Rodriguez, might offer a clearer insight into what's on the horizon.
"Everyone has to contribute to our culture. That's why we'll require web giants to create Canadian content + promote it on their platforms," Rodriguez Tweeted at panel head Janet Yale following the release of the report.
After MiC sister publication Playback Daily followed up with Rodriguez's office, a spokesperson issued a statement adding more context to Rodriguez's comment.
"It's 2019, enough of the two-tier system. We need rules that are fair for everybody. If you participate in our culture, you have to contribute to our culture, end of the story. We will make web giants contribute to the creation of Canadian content, offer good levels of it on their platforms, promote it and make it easily accessible," said the spokesperson. "We will also continue to work to review our laws. We thank the panel for its work and look forward to its final recommendations," concluded the statement, which offers perhaps the clearest indication thus far that Canadian Heritage will move to regulate digital players.
The "What We Heard" report served as a summary of the 2,085 submissions received during the public consultation process, as well as around 150 meetings with industry stakeholders, including CMPA, WGC, DGC, ACTRA, CMF, NFB, Telefilm, all the large Canadian broadcast groups, Netflix, Google, Facebook, eOne, the Indigenous Screen Office, DHX Media and prodcos.
On the topic of supporting the creation, production and discoverability of Canadian content, the report noted that the majority of interested parties from the cultural sector had highlighted funding as a major issue, with those parties recommending that Canada's legislative and regulatory framework be amended to ensure foreign digital platforms and Internet Service Providers (ISPs) contribute to Cancon.
The report also recognized that a number of industry players had called for immediate action "to get new players to contribute in advance of a potential modification of the legislative framework." In their submissions, made public earlier in the year, the DGC and a number of other organizations had recommended that interim measures be introduced.
Discoverability and data were also on the docket, with the report stating that introducing exhibition quotas for Cancon on digital platforms is a priority for many stakeholders. "This could result in digital platforms being required to promote and prioritize content, and/or to hold a minimum number of Canadian programming hours or titles," read the report. It also noted that many parties requested that digital platforms be subject to data-sharing obligations in order to better measure how Cancon is being consumed. Meanwhile, digital platforms submitted that discoverability obligations are not required and consumers should be able to decide what they wish to watch.
In addition, "What We Heard" touched on foreign ownership restrictions, noting that a small number of parties believe national media ownership restrictions should be relaxed to allow Canadian BDUs to access more private funding from outside of Canada. This is an area Doug Murphy has been vocal about in recent years, with the Corus president and CEO recently addressing the issue at Banff World Media Festival. According to the report, the most commonly held stance is that the current regulations (which disallow foreign ownership of the broadcasting system) should be maintained.
Elsewhere, the report noted that some parties had requested increased funding for the CBC to levels comparable to public broadcasters in other territories, and that the CRTC give producers and independent broadcasters greater protection from large vertically integrated companies.
Attention now turns to January 2020, when the panel will submit a final report to the government containing recommendations on how the Broadcasting and Telecommunications Acts should be amended. However, whether Canada will have a Liberal or Conservative government in January remains to be seen and will likely play a significant part in the outcome of the review.
Image: Shutterstock