One year in, Livabl hones its audience strategy
The lifestyle site is aiming to engage its users more in emails, rather than relying on referral traffic.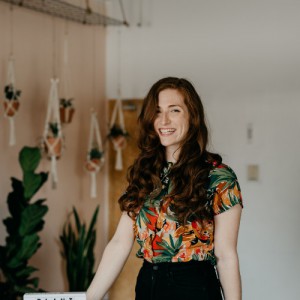 It's been one year since Canadian real estate site BuzzBuzzHome relaunched its popular housing blog as the dedicated lifestyle site, Livabl.
Now, it's launched a new long-form newsletter product, Ladies on the Ladder, as part of an effort to better engage millennial women looking to climb up the property ladder. Within the newsletters, Livabl plans to up advertising opportunities via targeted display ads, newsletter sponsorships and branded content.
Jenny Morris (pictured left), who heads up the newsletter at Livabl, says this is part of a new phase and strategy for Livabl – to shift the focus away from referral traffic and more toward creating email offerings that will engage subscribers through content that is exclusive to the emails itself, and not simply linking to an article live on the site.
While Morris would not reveal the site's monthly visitor stats, she says Livable has seen email referral traffic increase "significantly" since it rolled out new email offerings and increased distribution frequency.
While email referrals "still make up a relatively low proportion of Livabl traffic when compared to search and social," Morris says the upward momentum in traffic following these changes have led Livabl to double down on its email subscription growth strategy and focusing on better engaging those subscribers through email content.
So far, she says, Livabl has amassed 40,000 email subscribers across all verticals (up 33% from prior to the rebrand).