Callaway, Postmedia tee up another podcast
The Fore-Cast will drop an episode monthly featuring Callaway insiders, tour reps and players, interviewed by Jon McCarthy and Dave Hilson.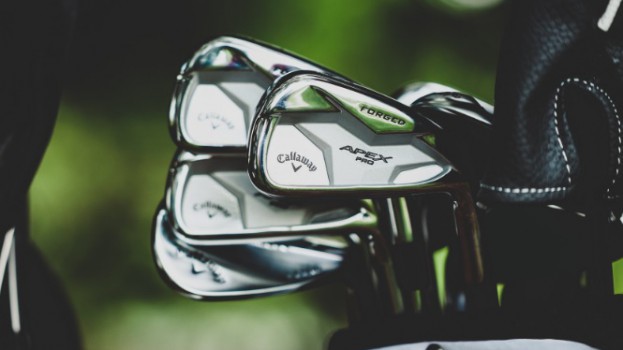 In their second audio endeavour together, Postmedia and Callaway Golf announced The Fore-cast, a new podcast specifically tailored to golf enthusiasts.
The Fore-Cast is the second podcast Callaway has embarked on with Postmedia. In April, the company launched Down to Business under the Financial Post brand. While Down To Business had a strictly business focus with Callaway as a sponsor, this one is all about the sport itself.
Brent Mallard, senior manager of marketing and product at Callaway, tells MiC plans for The Fore-Cast have been underway for some time The golf equipment manufacturer – which has its own production division and podcast lineup – was approached by the media company. "In Canada, this gives us the ability to reach an audience that has strong ties to Postmedia, subscribers to their papers and other mediums for years," Mallard says.
Co-hosted by Postmedia golf writer Jon McCarthy and the Toronto Sun's Dave Hilson, The Fore-Cast is an opportunity for listeners "to get hooked on some really great, unique content," says Mallard.
The format is interactive as producers put out the call to audiences for pitches, to ensure the content is what they are after. "Otherwise it becomes stagnant and irrelevant," he says. Interviews with players and tour reps – schedules pending – are planned as well as brand managers from within the company, those "who have a lot of experience with development and with our teams," Mallard says. Episodes will roll out monthly to start. "We want to make sure the content is meaningful," he says, confirming at least one season, while stressing this partnership is a long term play.
Callaway has positioned itself as a company pursuant to innovative technologies to help golfers of all abilities enjoy the game, including, as it turns out, digital media. As an equipment manufacturer, Callaway will remain the exclusive sponsor on that front, but in more broad strokes, Mallard says, The Fore-Cast is open to other advertisers.
The campaign for The Fore-Cast is being handled by Postmedia's in-house marketing team and includes social, on-network print and digital ads.