Contobox introduces shoppable ad unit
The Toronto-based adtech company wants to enable customers to drive brand awareness and sales in the same media buy.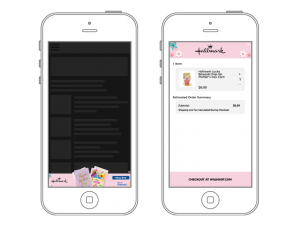 E-commerce is playing an increasingly prevalent role in the media strategies of many advertisers, across many more categories.
"Even in categories like pet food, home improvement, even auto," says Andrew Bester, director of enterprise sales and business development at Contobox. Bester was speaking with MiC about the Toronto-based ad tech company's new product, which allows advertisers to create shoppable ad units, with advertisers able to place items directly into a shopping cart.
Bester says many brands have been increasing their e-commerce budgets and are now looking to make the experience better, such as offering purchases through more platforms or shortening the paths to purchase. "You have CPG brands who are looking at the success they've already had in the space, wondering how they're going to drive more of that success through advertising efforts."
Contobox has dabbled lightly in the shoppable space before, offering live shoppable feeds with API functionality for automotive clients and select retailers. But the new add-to-cart functionality and the more immediate nature of putting consumers through the sales funnel is new to Contobox.
"The ability to add to cart not only for retailers but for brands has become something that everyone wants to do," says Bester. "It empowers brands to have the ability to drive a bit of sales beyond just a big brand awareness play."
The units are available on both desktop and mobile.
Bester cited a recent study from McKinsey and Company which found that 82% of shoppers reported spending money online and used their smartphones to make purchasing decisions. It also found that retailers such as Best Buy, Home Depot, Costco, IKEA, Gap and Indigo are seeing a major surge in mobile-only shoppers online.