Younger viewers might pay more attention to online ads
Those aged 18-44 are also more likely to find ads relevant, but given the chance most will still skip.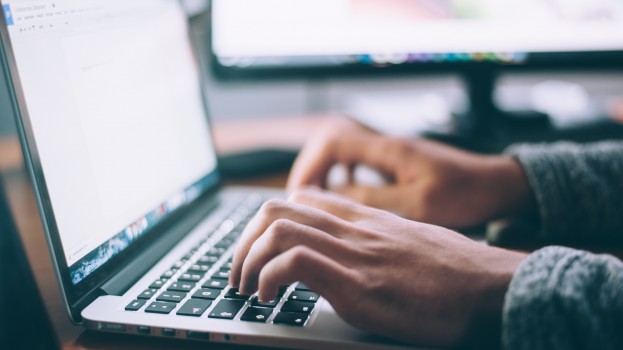 Are digital ads increasing in relevancy?
According to RevJet's Q2 2019 North American consumer ad experience report, 62% of internet users consider digital ads to be relevant, which is good news for marketers. Younger browsers tend to consider ads more relevant at 64%. The bad news? Of the 1,000 people surveyed, 64% of respondents dislike when an online ad is repetitive or not aligned.
Additionally, while most users might consider these ads to be relevant, there are questions as to how much people are paying attention at all. RevJet's research found a stark contrast between how many users paid attention to ads in the under-44 cohort and the over-45. People ages 18 to 44 are actually more likely to pay attention to online ads, up dramatically recently. Currently, 46% of younger respondents say they pay attention to online ads, up from 26% from six months ago. Attention to  online ads also slightly rose among the 45-years-old and up set, but more slowly, and they have more ground to make up. Only 9% of that group say they pay attention to ads online, and that total was 8% six months ago.
Specifically, 41% of those respondents aged 44 and under said they pay attention to Facebook ads (up from 21% six months ago), and 10% of respondents aged 45-years-old and up do so (up from 8%). Those are similar attention rates to YouTube ads (44% for under-44, up from 25; 10% for over-45, up from 7%).
Both groups are also increasingly accepting of auto-play ads – 37% of the younger groups are now okay with ads auto-playing. Although that's not the majority of respondents, acceptance of auto-play ads is on the rise, from 22% six months ago. For the 45-and-up set, acceptance of auto-play ads is up to 10%, from 3%.
While attention and acceptance rates are increasing, that doesn't mean people don't appreciate the ability to skip ads. Among all age groups, 95% will skip ads when given the choice – that is down just slightly from 97% six months ago, but the rate is still overwhelming, and cements the crucial need for advertisers to get their message out within the first five seconds of a video ad.
Online, especially mobile, purchases are also on the rise. For the 18-to-44 crowd, that rate is much higher; 91% have made a recent purchase on their smartphone, up from 82% six months ago. While the over-45 crowd has a lower rate of mobile purchases overall, that group's use of online shopping via smartphones is rising faster. Currently, 61% of those 45-and-up have made recent smartphone purchases, up from 45% six months ago.
Meanwhile, people are also less concerned about privacy than shopping; only 13% report privacy concerns, down from 17%.