Tastemade brings longform, ad-supported content to Canada
The digital network, which generates tens of millions of views per month from Canadians on digital, is making its way to the living room.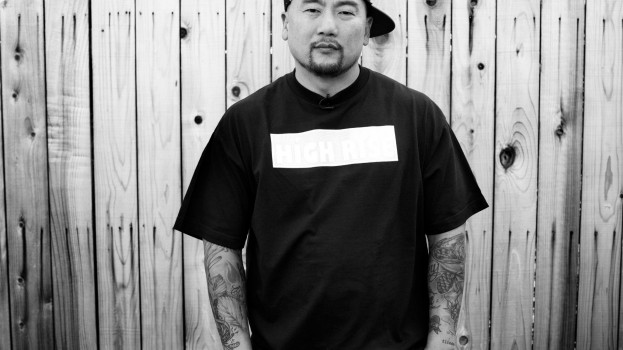 Digital food, travel and lifestyle content network Tastemade is expanding its distribution across Canadian OTT and connected TV platforms.
The 24/7 channel, which programs hundreds of hours of lifestyle shows, will be available through Samsung TV Plus Canada's ad-supported smart TV video service, as well as the Roku Channel, which is available on Roku streaming devices and TVs.
Ad-supported content arriving include the London-based series West is Best, a series that unearths the "hidden gems" in London's most coveted neighbourhoods; Struggle Meals, in which host Frankie Celenza teaches how to make nutritious dishes on a budget and Broken Bread, hosted by chef and food activist Roy Choi (pictured), who explores social justice issues within the food system.
Although Tastemade has no immediate plans to commission new Canadian projects, a rep for the company confirmed that it does produce content starring Canadian talent, including One for the Road starring Julie Nolke and Andrew Gunadie, both from Toronto. The rep added that looking ahead to Tastemade's 2020 content strategy, it may consider Canadian commissions. "It's definitely a possibility given the promising reception we've seen so far," the rep said.
Tastemade started out as a creator of short-form video content across platforms such as YouTube and Facebook, before expanding into longer content, which it distributes through connected TV, third-party OTT and its own subscription service. Across its social content, Tastemade amasses 60 million Canadian views per month.
Canadian brands that have worked with Tastemade recently include Schneiders Bacon, AmEx and Anheuser-Busch.
Since Tastemade ramped up its longform distribution strategy in the U.S. 15 months ago, the company has extended its reach to 120 million unique viewers in the country. In terms of demographics, it is mainly a millennial attraction online, with 56% of its viewership between 18 and 34. It skews slightly female, with a 60/40 gender balance for audience. However, the rep said that since it's embarked on its TV strategy in the U.S., it's found that it is "reaching a wider net and skewing older to broaden that age range."