Cook Like a Chef to make 2020 comeback
The cooking series will return 20 years after it was first created, airing on the rebranded CTV Life channel next year.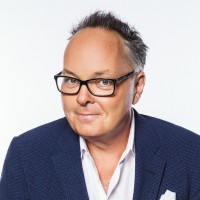 Gusto Worldwide Media is reviving its classic cooking series Cook Like a Chef in partnership with CTV.
The 20 x 30-minute series will head into production in Ottawa this week. It is the first original series order for the rebranded CTV Life channel (formerly Gusto).
The Cook Like a Chef format, created by Gusto president and CEO Chris Knight (pictured), features four professional chefs who walk viewers through how to cook certain food items, rather than focusing on single recipes and meals. The original series spanned six seasons and 165 episodes from 2001 to 2004 on the Food Network, won a Gourmand cooking award, and was one of the channel's early commissions.
Knight told MiC sister publication Playback Daily he has received requests from fans of the show for years to revive it, but only in the past year did he consider the idea of bringing it back.

Besides technical changes – the new Cook Like a Chef will be shot in 4K – the content will be revamped; this version incorporates cooking techniques from other regions, compared to the French technique solely used in the previous series. "We probably use half the butter we used last time," Knight jokingly adds.
The series features four new chefs: Ottawa's Katie Ardington, Montreal-based chefs Derek Dammann and Natalia Machado (One World Kitchen) and Toronto's Craig Wong. Producers considered a list of factors when casting its chefs, including bringing in a more global perspective and ensuring there were an equal number of men and women.
Cook Like a Chef will premiere in Canada on CTV Life channel in 2020.
Image courtesy of Gusto Worldwide Media
This story originally appears in Playback.