Are financial brands struggling with too much data?
New study looks at how the immense volume of data coupled with a lack of technology to process it has created more challenges than progress.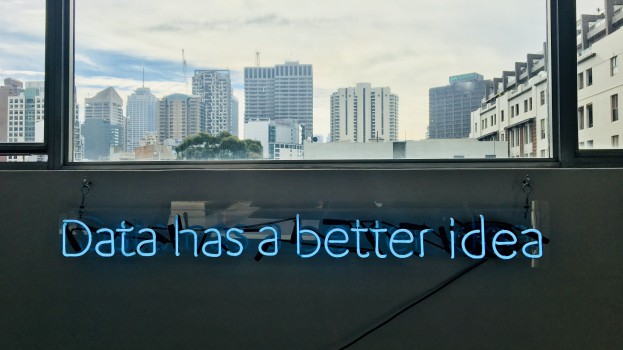 It's no longer shocking to say that data is everything in media. But a new study titled, Current State Assessment: Global Analytics Ecosystem found executives in the financial and insurance industries – which fuel much of their digital marketing by data – admit the amount of data and lack of resources in place has created more challenges than advantages.
Commissioned by TransUnion and conducted by Aite Group, the Global Analytics Survey consulted 682 executives in the financial and insurance industries globally, online. It found 83% of leaders felt data and analytics are important to their strategies, but 74% agreed rich analytics capabilities are hard to achieve.
A mountain of data can seem like a gold ticket straight to valuable insight but the study found fraud risk, improving productivity and cost efficiency as well as regulation and compliance cause the most concern. Still, 77% of marketing and 59% of risk professionals expect that in 2020, an increase in data will "unlock" value to make their business models more competitive, the same number already expecting data budgets to increase year-over-year.
It is the fractured nature and sheer volume of data that 65% of Canadian executives struggle with most. The same number – 65% – plan to increase spending on newer forms of data and 74% are considering things like artificial intelligence (AI) and machine learning (ML) technology. According to the study, AI and ML can shorten the analytic life cycle from months to weeks or days.
"Most financial institutions lack a single, cohesive analytics platform," Aite Group senior analyst Tiffani Montez, wrote in the study. Centralizing data into a single platform will help support change and integrate new data models, she added. Currently, just 7% of Canadian execs have solutions that can even implement AI and ML into analytical models.
Over the course of the next two years, 87% of Canadian institutions say they have plans to use alternative data like mobile, purchase or social media data. Some 45% plan to market most heavily around mobile banking solutions.
However, only 20% of Canadian firms have the ability to integrate new data solutions, creating new challenges with a lack of tools. For example, cumbersome technology or a lack of talent can create obstacles in data cleansing and preparation.
Glenn Waine, senior director of data science, data strategy and consulting at TransUnion Canada said the right tech and the right talent will help expose the true value of data, but that requires businesses to reevaluate those investments in their own ranks. Ultimately, he said it will be those companies who will "provide consumers with the best experiences, directly impacting the bottom-line."