Corus' request for CanCon flexibility met with opposition
The entertainment giant has asked the CRTC fo increase its maximum "under-expenditure" on Canadian programming, and some guilds are unhappy.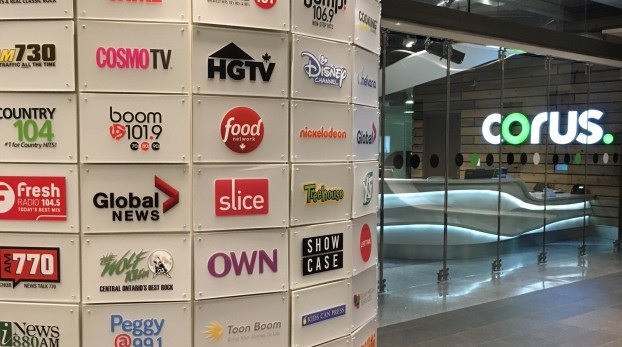 Last month, Corus Entertainment asked the CRTC to increase the maximum allowable level of CPE "under-expenditure" from 5% to 10% for its English-language services.
This week, a number of organizations including the CMPA, DGC, ACTRA and WGC have opposed Corus Entertainment's request for additional flexibility on when it must meet its mandated Canadian production expenditure (CPE) requirements.
According to Corus, which has posted improved financial results over the past year, the revenue uptick in 2019 will mean its required CPE spend in fiscal 2020 is $23 million more than originally anticipated in the fiscal 2019 budget. Under Corus' proposal, it would still meet its CPE spend by the end of the current licence term on Aug. 31, 2022, but would be given flexibility to spend less in the upcoming year, before making up the difference in the subsequent years of the licence term.
However, while Corus stated previously that a "dramatic, unanticipated spike" in its CPE spending requirement next year will put it in a "more vulnerable financial position in the coming years," the CMPA countered that there is "no evidence that the proposed amendment is necessary for the financial viability of the Corus Group." The producers association also expressed concern that, if the CRTC grants Corus' request, there is a "real risk that these deferred expenditures may never be made."
The CMPA also argued that this situation has arisen due to Corus' own decision to underspend on its CPE requirements last year. "Since the beginning of the current licence term, Corus has left nearly $1.5 million unspent in its Canada Media Fund (CMF) development envelope, which means it refrained from triggering funding that could have supported dozens of projects," read the CMPA filing, which used data from the CMF. According to the filing, Corus underspent on its development envelope by $977,000 in 2017/18 and $411,000 in 2018/19.
Meanwhile, the WGC questioned Corus' claim that it could not commission new programming in order to meet its CPE requirement next year. In its initial application, Corus said any new programming would be rushed and could lead to an over supply of single-season shows that are less likely to be renewed for subsequent seasons.
"Our members generally have plenty of projects that have been, or are ready to be, pitched to broadcasters and go into production," said the WGC, adding that it is unclear why Corus cannot increase the budgets for existing programming as another means of meeting its CPE requirements.
The writers' guild also expressed concern over allowing broadcasters to defer CPE obligations. "We submit that it's simpler and safer to hold broadcasters to their obligations when they come due, rather than defer them to an increasingly uncertain future," read the WGC intervention.
The WGC also said that a $23-million increase on Corus' CPE requirements represents only a 7% increase from the prior year, when it spent around $337.5 million on Canadian content. "This is not a large amount in the circumstances, and should not represent a 'crisis' or otherwise exceptional amount of money for which Corus requires regulatory relief," it said.
Meanwhile, BCE and Rogers Media submitted a joint intervention letter stating that, if Corus is granted flexibility to underspend by up to 10% on its annual CPE requirements, all licensees subject to CPE requirements should be given the same flexibility. BCE and Rogers Media said they took "no view on the appropriateness of the Corus application." Blue Ant Media also filed an intervention, stating that Corus' request to the CRTC was "another example of the overall need for broadcasters to be given flexibility with respect to their programming spends in order to remain competitive in today's broadcast environment."
In its filing, the CMPA said approving Corus' application would "set a dangerous precedent" by allowing all licensees to apply for similar relief from regulatory obligations. "All broadcasters are experiencing market uncertainty thus to allow Corus to defer its regulatory obligations would open the door for other broadcasters to make the same request of the Commission," it said.
In its application, Corus also said that the increased CPE spend would impede its ability to pay down debt, much of which was taken on during its $2.65-billion acquisition of Shaw Media's assets in 2016. Up until earlier this year, Shaw Communications held a 39% stake in Corus. In May, Shaw Communications revealed it would sell its stake in Corus for around $548 million, with Shaw entering an agreement with Corus and a syndicate of underwriters led by TD Securities to sell 80,630,383 of its Class B shares in Corus.
After the 30-day window for interventions closes, Corus will then have 10 days to reply to those interventions. Following that, the Commission will examine all the written submissions and issue a decision.