TLN, Eataly pair on Serie A halftime show
To mark its Canadian opening, the international chain has paired with the multicultural network to catch the attention of soccer fans.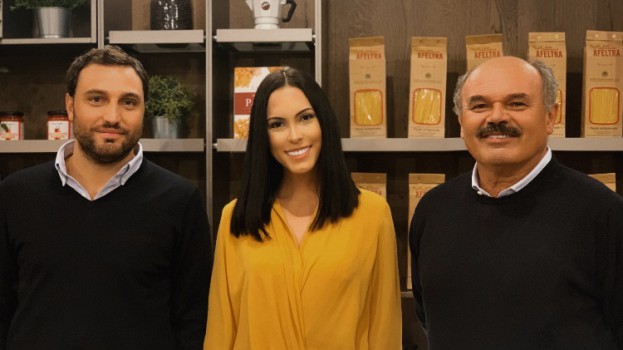 As international restaurant chain Eataly gears up to open its first Canadian location, it's tapped multicultural TV channel and media network TLN for a custom content promotion.
The integration centres around a halftime show segment during TLN's broadcast of the Serie A Italian League soccer. The segments, which kicked off this week, feature TLN personality Camila Gonzalez speaking with Eataly's founders, Oscar and Nicola Farinetti, about their Italian food philosophy and decision to expand to Toronto.
Bruna Aloe, senior director of communications and marketing at TLN Media Group, tells MiC the network has been creating custom content for years, but it is trying to evolve its offering to focus more on "snackable, short-form content."
The Eataly brand in particular is a key partner for TLN, says Aloe, because it helps to "distinguish between a multicultural and a multilingual network. TLN is still all English programming, but it's culturally connected. We feel like with that root in culture rather than just language, Eataly was a good example of a brand that could connect with that image."
Eataly worked directly with TLN on the integration.
Serie A has been a part of TLN's offering for one year, and at the time of its acquisition represented the network's largest acquisition to date. Superstar Cristiano Ronaldo plays for the league, and since TLN president Aldo Di Felice admitted the rights costs were quite high, sponsorship and integration have played an integral part in making up the cost.
Aloe says that since arriving on TLN, the Serie A content has had a reach of nearly 250,000 unique viewers per week. She says it's been successful for the network and has made an attractive offering for brands so far. "It gives advertisers a platform to get the level of national exposure they'd traditionally get from hockey or football," says Aloe.