Disney+ lays down the gauntlet, adds 10M subs on first day
Despite a number of technical glitches, the streaming service exceeded expectations in its launch in the U.S., Canada and Netherlands.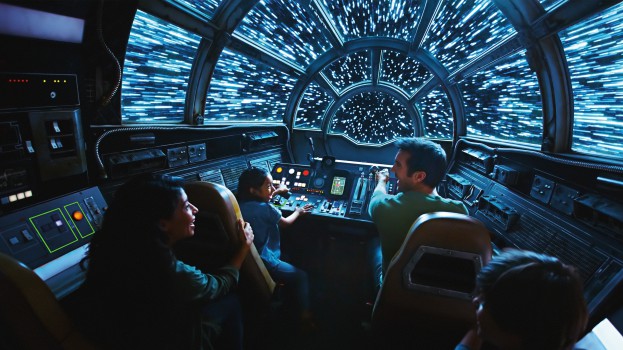 Disney+ on Wednesday fired a mighty warning shot at its streaming competitors, reporting a whopping 10 million signups during its first day.
The service, which launched Tuesday, registered those subscribers in just three territories – the U.S., Canada and Netherlands – with the service set to land in Australia and New Zealand next week. A European launch is scheduled for March 31, 2020 in the U.K., Germany, France, Italy and Spain, with additional European territories expected to be added.
Disney+ hit the 10-million mark in spite of a number of technical glitches, which the company attributed to high consumer demand.
While the company touted its 10 million subs, it did not break them down by market and also noted that going forward there are no plans to release Disney+ subscriber numbers outside of its quarterly earnings calls. Its next financial report will takes place in February.
Despite Disney's lack of territorial disclosure, analysts believe the new service could have a significant impact in the Canadian market, where Netflix is estimated to have upwards of 6 million subscribers and Bell Media's Crave has more than 2.7 million paid subs. Earlier in the year, Toronto-based Solutions Research Group released a report that indicated around 30% of Canadians were interested in subscribing to Disney+. In Canada, the service costs $8.99 a month (or $89.99 a year), while Netflix and Crave's standard packages cost $9.99.
Disney's youth-skewing service launched with 10 original series, movies and documentaries, in addition to a library of 300 film titles and 7,500 TV episodes. Due to the existing rights agreements, not all content available on the U.S. version of the service is available in Canada, including titles like Star Wars: The Last Jedi, which is set to become available at a later date.
Disney arrives into a kids streaming market that has become increasingly competitive in recent years, with surveys and studies repeatedly indicating that SVODs with robust kids content offerings fare better in terms of subscriber retention. As a result, Netflix has significantly ramped up its investment in children's and youth programming in recent years. The Los Gatos, CA-based streamer also made a big announcement on the kids content front yesterday, unveiling a multi-year output deal with Nickelodeon to produce series and movies based both on new IP and Nickelodeon's existing IP library.
In Canada, the Disney+ service also carries content aimed at older-skewing audiences, including The Simpsons, which is being made available on a Canadian streaming service for the first time.
Of course, original content is what drives the SVOD machine, and Disney+'s buzzy original series The Mandalorian, a space western series set in the Star Wars universe, was the most prominent of the new shows. Other projects launched this week include scripted show High School Musical: The Musical: The Series and docuseries The World According to Jeff Goldblum. Disney+ plans to launch around 45 original projects in its first year, with the majority being released on a weekly basis in contrast to Netflix's all-at-once model.
Disney+'s huge subscriber haul comes after a report, released earlier this week by Digital TV Research, projected that the service would add more than 101 million subs within five years. That same report projected that Netflix would expand its subscriber base by 70 million by 2025 for a total of 235 million.