Corus defends its CanCon flexibility request
"Fundamentally, Corus seeks additional timing flexibility, nothing more. No spending reductions will result," said the media company.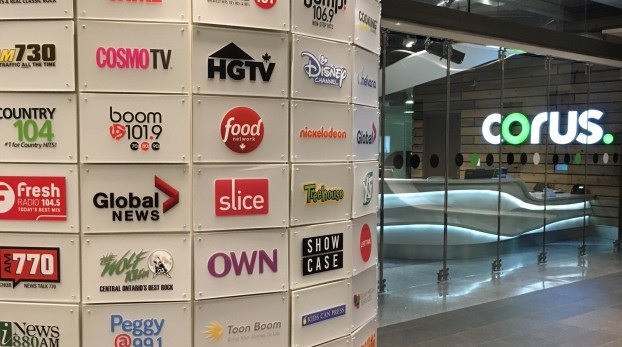 Corus Entertainment has responded to the interveners that raised concerns over its request for flexibility on when it meets its CPE requirements.
In its lengthy reply, the media company said its sole intention is leeway on the timeframe in which it meets its Canadian spending requirements.
"Fundamentally, Corus seeks additional timing flexibility, nothing more. No spending reductions will result. No risk will be passed on. No agenda is at work," said Corus, reiterating that it would meet its CPE requirement before the end of the licence term in 2022.
In October, Corus asked the CRTC to increase the maximum allowable level of CPE "under-expenditure" from 5% to 10% for its English-language services.
The request raised alarm with a number of industry groups, which questioned whether the proposal would set a dangerous precedent, and whether Corus would be able to meet the CPE spending requirements if some of this year's contributions were deferred to future years. Meanwhile, other broadcasters, including BCE and Rogers, said that if Corus is granted flexibility to underspend by up to 10% on its annual CPE requirements, all licensees should be given the same flexibility.
According to Corus, a revenue uptick in 2019 has caused a "dramatic, unanticipated spike" of $23 million in its CPE spending requirement for fiscal 2020.
However, Corus said that interveners raising questions over its track record are off base.
"Our company is proud to have consistently met its CPE requirements during the course of a licence term and we challenge anyone to provide evidence to the contrary," it said. "Based on Corus' record, the Commission should have absolute confidence that we will meet our CPE obligations for the remainder of the current term if our application is successful."
One of the solutions suggested by interveners was for Corus to invest more in existing productions in order to make up the $23 million CPE increase. Corus said that proposed solution "makes no economic sense and does not align with broadcasting policy."
Elsewhere, Corus acknowledged that it had not used all the funds available in its CMF development envelopes for 2017/2018 and 2018/2019. "We did not do so because we anticipated further declines in our revenues, and related CPE requirements. Furthermore, at those points, we had many returning series, and did not see the right pitches to put into development to serve the needs of our channels," it said, adding that will spend its full CMF development envelope in 2019/20.
The next step in the proceeding will see the CRTC either grant or deny Corus' initial request. No timeline has yet been given on when the Commission will issue a decision.