Three big media takeaways from Deloitte's 2020 predictions
From antenna trends to (naturally) podcasts, here are the biggest trends that Deloitte thinks will affect media next year.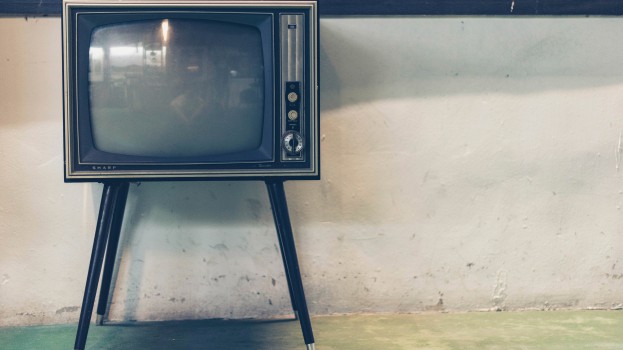 It's that time of year again – global firm Deloitte has dropped its annual Technology, Media and Telecommunnications (TMT) Predictions report.
In past years, the report has spanned everything from the soft boom of vinyl records to the rising popularity of Amazon and has taken a deep dive into how this will affect everything from ad spending to media consumption.
Below are some of the biggest media trends that will affect Canada. For the more takeaways in the technology realm, check out our coverage in strategy.
Antenna TV remains strong
There are still fans of good ol' fashioned "appointment TV" viewing who don't have cable subscriptions. Between the U.S. and Canada, 44 million people are predicted to be using antennas for TV viewing. Amidst this, Deloitte says it has observed a decline in pay TV subscribers in Canada. While TV viewing is also down slightly – Deloitte predicts a 5% drop globally in minutes watching, with double-digit declines among younger demographics) – those shedding their subscriptions aren't necessarily opting out of traditional all together.
Canada's TV market is more resilient than others
A slew of ad spend predictions released earlier this week painted a mixed picture for Canada's TV ad spend: WPP's GroupM predicted TV spending would see modest but consistent growth over the next few years, while IPG's Magna and Publicis' Zenith predicted slight declines. Deloitte prediction lands somewhere in the middle, though slightly more on the positive side. The firm predicts Canada's TV ad spend will go up 1% this year, which is even with the U.S. Most markets that will see TV ad spend rise will only see a small boost, with the exceptions of the Philippines, at 10% growth. Numerous markets including Germany, Australia and China will see TV ad spend decline.
Podcasts aren't stuck in Gen Z
It wouldn't be a recap of media in 2019 if the report didn't mention the audio boom and the rise of podcasts. Deloitte's global survey of adults in the U.S. and Canada revealed that although there are some generalizations among podcast listeners – they skew younger, more educated and employed – there are nuances. For example, young audiences don't necessarily mean the youngest audiences; 18- to 24-year-olds listen about as frequently as people in the 44- to 75-year-old age range and the most active demographic in the medium is the 25- to 30-year-old range. And while listening in general is more concentrated in the older millennial range, frequency is quite proportionate across age ranges. Of podcast listeners, 38% listen daily or almost daily; 66% listen once per week, and 87% listen monthly, and those frequencies are consistent across gender, education and work status.