How will the industry remember 2019?
There were account wins, there were surprise agency moves and there were major acquisitions. Here's what got you clicking this year.
It's been several years of massive change, and 2019 proved to be just as exciting. Diving back through the top-read stories on MiC, we saw several high-spending Canadian accounts change hands, high-profile agency leads change their station and numerous media company shake-ups.
From moves of media dollars to C-suite shuffles, we take you through the biggest stories for MiC readers – and why they were important.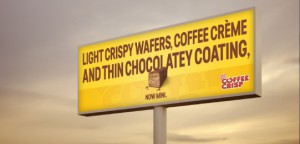 Biggest account win: Everyone loves to score a big CPG conglomerate. In March, Nestle consolidated its Canadian media, moving all of its Canadian media buying, including digital, to WPP's GroupM. GroupM had already handled traditional media, while IPG Mediabrands handled digital buying. Now, GroupM conducts its buying through a Toronto-based custom unit, "Team Nestlé," which is comprised of members from Wavemaker, Neo and the broader group. Besides Nestle's wide array of chocolate products, the account includes its frozen meal brands such as Delissio and Lean Cuisine, beverages such as Nesquick, Nestea and Carnation and pet food brand Purina – no wonder there were so many curious clickers.
Most-read campaigns and activations: A&W has spent the last several years celebrating change, from phasing out single-use plastic straws to experimenting with even more plant-based proteins. In January, it declared its brand positioning with a bold move – using the few remaining plastic straws it had left to create a "Change is Good" display outside of Toronto's Union Station. That activation, supported by Rethink and design firm TYGH, caused a stir in views and became our top campaign story (and second-most read) of the year.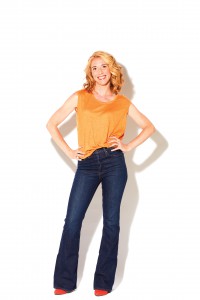 Biggest people move (agency): The most buzzed-about hire this year was not a president or CEO; Cossette Media's new VP, Kristin Wozniak (pictured right), is all about data and analytics. Settling in from GroupM's Wavemaker, Wozniak was named by agency SVP Brooke Leland as one of the agency's best investments of the year.
Biggest people move (media): Joe Strolz opened the year with a bang when he stepped away from the top post at Snap's Canadian office; he later found his footing at adtech company Curate Mobile. At the social media company, Strolz was eventually succeeded by former Googler Matt McGowan.
Most popular Canadian insights: Apparently, people really care about the endless iPhone-versus-Android battles. But in media, it really matters – the country's smartphone market is prolific, and app quality can make or break a media company (just look at how responses to certain developments have affected the likes of Snapchat and TheScore). So when NewZoo released its profile of Canadian smartphone users and what OS they preferred, you tuned in.
Biggest media story: Like last year, layoffs continued to be a big theme in Canadian media. Bell Media confirmed that it had cut numerous positions, both on-air and behind-the-scenes, earlier this fall, and our readers wanted to know more. Also affected by drastic industry shifts were TVA, which laid off many of its staffers and moved editorial operations to Montreal from Toronto. Shortly after this, Elle Canada was sold to KO Media. This year also saw layoffs from Corus, positions declared redundant at CBC, global cuts at Buzzfeed and Vice that affected Canada and now two rounds of layoffs from Verizon Media.
Biggest launch: There's been a lot of consolidation and acquisition in the market, but this year saw a new digital player enter Canada – sort of. In April, Loblaw officially launched a digital advertising service, centered around creating relevant ads for its loyalty program members.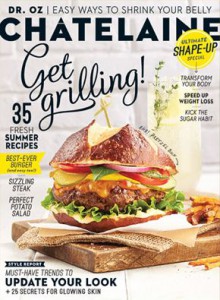 Biggest acquisition story: After months of murmurs that it was looking to exit the magazine business, Rogers Media sold off its consumer publications – two years after selling its trades – to St. Joseph Communications. The Toronto Life and Fashion publisher is now home to legacy titles like Maclean's, Today's Parent, Chatelaine and more.
Outside of print media, Astral also made a big move into place-based ads with its acquisition of Newad.
Most talked-about programming and on-air talent: People don't just care about who's buying ads; they care about what programming they're buying those ads against, whose voices will accompany the morning drive and whose faces will grace the TV. Our most-viewed story in programming – and, in fact, our most-viewed story all year – was Jennifer Valentyne, former Breakfast Television correspondent, moving to Global as a host of Global News Morning Toronto in the midst of a brand revamp.
Another big programming stir came from sports streamer DAZN when it acquired the broadcasting rights to the English Premier League after the rights had previously been split between TSN and Sportsnet.
---
Our picks
Sometimes it's not just about what got the most views. Our editorial team works hard every day to deliver meaningful stories in a timely manner, but some stories have stuck with us more than others.
Bree Rody, news editor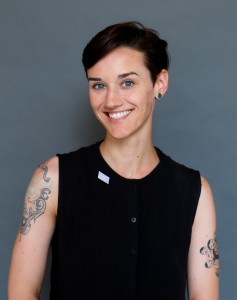 "It's no secret to anyone on this team that I never stop thinking or talking about hockey (hey, Morgan Rielly, call me). I was watching in real time when Cherry's now-infamous poppy rant – the one that led to his ouster – played out on the air. I knew when I went into work that Monday that I'd be writing a story about the future of hockey from a media perspective; 'Canada's game' has been plagued by complaints that the game itself, as well as the commentators around it, are too white, too male and a little out-of-touch with the current generation. When Cherry was handed his walking papers that afternoon, I had to double down on my speed. Fortunately, the media industry was quick to weigh in on the media future of my favourite sport, and what broadcasters need to consider when making programming decisions. Already I've seen some positive shifts; the former Coach's Corner has become a forum of sorts and has tackled issues like bullying and mental health in the sport on-air."
Kristyn Anthony, staff writer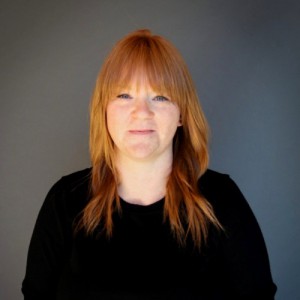 "Independent print media outlets are a thing of the past. Right? Don't close the curtain just yet. Founder and editor-in-chief Dave Bidini and the team at West End Phoenix are proving that when your head and your heart are in the right place, success can still look like words on an actual page.
At MiC, our "beat" is a broad one that finds us speaking to the heads of advertising agencies or legacy media one day and well, the founder of a community newspaper the next. As a former community reporter with a strong resistance to digital juggernauts like Kindle, I appreciate and understand the value of a publication of West End Phoenix – and not just because it is fast becoming one of a few of its kind.
When the bright pink signature look of the Phoenix found itself on three downtown Toronto billboards, I hopped on the phone with Bidini. As it turns out, the foray into paid media was made possible by a patron of the paper's, which is not generally the kind of "campaign" we cover, all the more interesting to me.
Media In Canada is a niche platform, but one that hits the eyeballs of those in the upper echelon of our industry and bringing West End Phoenix broader reach – whilst it attempted to do the same for itself – was one of the highlights of my coverage this year."