Digital and linear both popular, but viewers want customization
TiVo's research zeroes in on the most popular genres, the best bundles and what the perfect combination of channels would be for Canadians.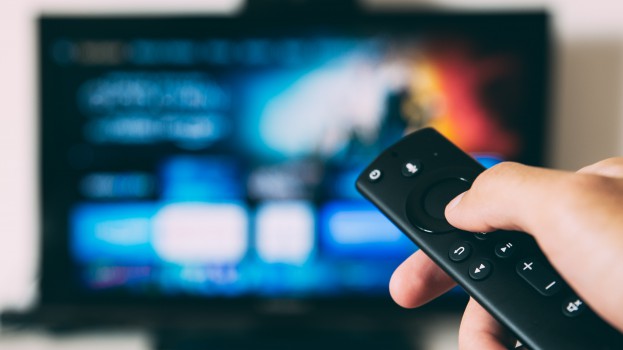 "Content is king" – it's a phrase we hear over and over. But a study from TV recording app-turned-data company TiVo has found that even if content is king, most agree that there's just too much.
The company studied just over 6,100 people from both Canada and the U.S. The surveys took place during Q4 of 2019. And while appetite for TV – both traditional and digital – is strong, Canadians and Americans would be happy if content was more customizable.
The majority of people surveyed (67.5%) say they want to be able to pick only the channels they want. That is down slightly, however, from 2018. Additionally, 30.5% of people say there are too many channels to choose from.
For Canadians, the average number of channels they want is 18.2 (Americans want slightly more, with an average answer of 22.5). For those 18.2 channels, Canadians are willing to pay an average of $23.65 per month.
People who don't use any OTT service are now in the minority, but that's not to say it's not still a significant group. TiVo's findings report that 31% of people don't use an OTT or VOD service at all.
For regular watching, OTT and traditional pay TV are essentially neck-and-neck: 57% of people watch at least one hour of live TV per day, while 56.3% of people watch at least one hour of OTT per day. Plus, 39.4% spend at least one hour a day watching content that has been DVR'd. As for the stereotype that OTT was made for binge-watching, only 15.9% report watching four hours or more of content on OTT per day.
The report also looks at how people are watching and seeking out content. On streaming services (both paid and free), nearly half of people consider themselves "precision viewers" or those who know what they want to watch, search directly for it and select it with intention: 41% of paid OTT subscribers fall under this category, as do 43% of free digital service users. This is less true of TV viewers – despite the power of appointment TV, only 20% of TV viewers consider themselves "precision viewers."
On the other hand, TV is strong in the "surfing" category. While clicking through channels and apps is popular with 65% of paid TV users, this label is less popular with OTT subscribers (36% among free service users, 31% among paid users).
AVOD viewing is also on the rise: YouTube ended the year with 73.1% penetration among respondents (up from 57.9%), with Facebook video at 62.3% (up from 43.9%).
One type of VOD format that had previously gained ground in the U.S. – although most of these options aren't available in Canada – is what TiVo identifies as a "virtual multichannel programming distributor" (VMPD). These models use digital subscription models to give people access to certain live TV channel bundles with on-demand options as well. Big players in the market include SlingTV, Hulu's new Hulu+Live TV bundle, and Sony's soon-to-be-shuttered Playstation Vue.
Most of the services have lost ground since 2018. YouTube TV's penetration sat at 7.1% for year-end 2019, down from 12% the year before. AT&T TV's penetration came to 4.2%, down from 6.3%. And, PlayStation Vue, which it set to be shut down early this year, clocked in at 2.8% (down from 4.4%). Hulu's bundle and SlingTV have grown, with the former service reaching 8% (up from 6%) and the latter at a modest 3.7% (up from 3%). There are currently no signs that any of these services will extend north of the border.
Finally, in terms of genre, whether it's digital or traditional television, comedy is the biggest draw. Also, 59.2% of viewers watch comedy via TV shows, while 57.9% consume the genre through movies. Drama is in a close second at 55.4% for TV shows and 52.3% for movies.
With TV, there's a huge gap between comedy, drama and other genres – crime/mystery comes in third at 42.8%, with a significant spread between it and the drama category. Underneath crime and mystery are some niche genres, such as documentaries (37%), sci-fi (31.3%) and cooking (29.6%). Sports fall somewhere in the middle (30%), while reality TV is the least-reported genre to be viewed (24.1%).
On movies, there are fewer drastic gaps. In third place is action/adventure movies (45.3%), followed by suspense/thriller (41%). Music/concert movies are the least popular (15.4%).