Netflix's Q4 shows growth slowing in Canada
The streamer is also changing the way it reports its video viewership.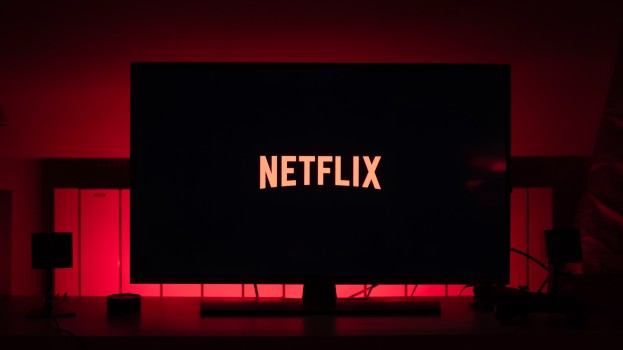 Netflix on Tuesday acknowledged its slowing subscriber growth in North America is "probably" due to the arrival of other streaming services, as the digital giant added around 130,000 subs in Canada and 420,000 in the U.S in Q4.
While membership growth has tapered off in North America, the Los Gatos, CA-based streamer posted another impressive quarter in which it added 8.8 million global subs and pushed past 167 million paid members in total. For fiscal 2019, Netflix posted annual revenues in excess of USD$20 billion.
Combined Q4 revenue for the U.S. and Canada was USD$2.67 billion, up from USD$2.62 billion in Q3, while annual revenue hit USD$10 billion, up from USD$8.3 billion the year prior. Last month it was reported that Netflix had earned CAD$780 million in Canadian revenues in the first three quarters of 2019. As of Sept. 30, Netflix said it had 6.5 million subscribers in Canada, meaning its domestic tally is now likely somewhere north of 6.6 million.
In North America, the streaming market has seen a number of new arrivals in recent months. Disney made a splash in November with the launch of its own streaming service, Disney+, which gained a reported 10 million members (paid and unpaid) within a day of its launch. Others including HBO Max and Peacock are on the way, with studies suggesting the five biggest global SVOD platforms will have half a billion global subs by 2025.
"Our low membership growth in UCAN is probably due to our recent price changes and to U.S. competitive launches," said Netflix's letter to shareholders. The letter also noted that in Canada, Australia and the Netherlands – where Disney+ also operates – Netflix has felt a "more muted impact" from the launches of other streaming entities.
Netflix attributed what it called a "strong finish to 2019″ to a content slate that featured new seasons of The Crown, Big Mouth and You and new series and films such as Rhythm & Flow and American Son.
The streamer is also introducing a new methodology to measure viewership on its platform. Under the new system, Netflix counts a view when an account watches for two minutes, which it says is "long enough to indicate the choice was intentional."
Netflix said the previous method, which counted a view when a household had watched more than 70% of an episode or film, "makes less sense" given that Netflix has titles that vary significantly in duration. It also noted that the new measurement metric will see its reported viewership increase by around 35%.
The release of the financial filing comes a week ahead of the long-awaited release of the final report from the Broadcasting and Telecommunications Legislative Review (BTLR) panel. Netflix, like many other foreign-based digital companies, will be watching closely to see what the report says in relation to OTT platforms operating in Canada.
Recently appointed Heritage Minister Steven Guilbeault has reiterated the Liberal government's intention to swiftly modernize pre-internet laws to ensure that "web giants" offer more Canadian content, contribute to its creation, promote it and make it easier to find.
For its part, Netflix has pushed back on calls to impose content quotas and spending requirements on foreign digital platforms, arguing that "it's not clear what purpose would be served by regulating foreign, global online services as 'broadcasters' in Canada."
As part of 2017′s Creative Canada Policy Framework, Netflix agreed to spend more than $500 million in Canada over a five-year period. This past September, two years after the pledge was made, Netflix said it had already spent $500 million, adding that it will "continue to produce at current levels."
This story originally appears in Playback.