E-sports is an opportunity, but requires long-term buy-in
MKTG's Matthew Klar on how to ride the current wave of e-sports without being seen as opportunistic by die-hard fans.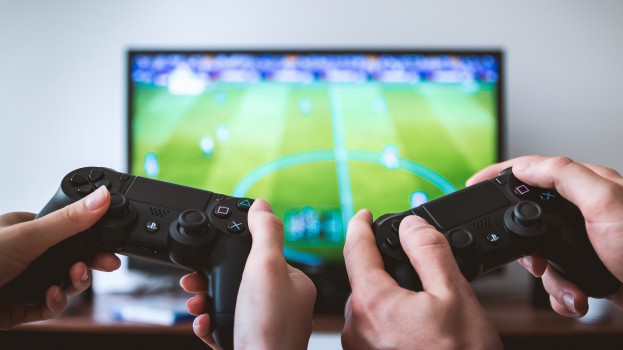 The e-sports market was already on a growth trajectory in Canada, with a growing number of brands looking to attach themselves to the medium. Now, with the rise of physical distancing and the suspension of professional sports seasons, attention on e-sports and gaming has been growing.
Sponsors of traditional sports and even some professional leagues and teams are now looking to be involved in the genre as a way to stay connected with fans.
Now, a new report by sponsorship agency MKTG looks at the opportunities in e-sports and gaming. It explores key considerations for brands weighing investment into e-sports and gaming; how COVID-19 has affected the e-sports and gaming ecosystem; and outlines five key takeaways for brands looking to get involved.
Matthew Klar, VP strategy at MKTG Canada, tells MiC, "This is a real recreational activity across Canada. About 64% of Canadians consider themselves gamers. That means they play games at least once a month either online or through a gaming console."
Typically, Klar says, gaming has been considered an effective way to speak to hard-to-reach 16 to 24-year-old males although the Canadian gaming audience is much more diverse. For example, 70% of parents play video games with their kids at least once a week, 14% of Canadians are e-sports fans and 17% of those e-Wsports fans are women.
Viewership on websites like Twitch, Mixer, and YouTube Gaming, where a lot of gaming or e-sports are streamed live has reached record levels.
While the numbers make the genre a very attractive option for advertisers, Klar is cautioning clients not to look at gaming as a short-term opportunity because of the pandemic.
To be successful in the genre takes a longer-term commitment. "Be really thoughtful about how you get involved, because the gaming community is very skeptical of sponsors. They want brands that are going to add value and really get the culture."
Advertisers can get involved in a multitude of ways such as sponsorship of an e-sports league, a team or tournament. There are options to collaborate directly with gaming personalities for content creation, a product shout out or to sponsor their apparel. They can also deal directly with publishers, the groups that create and design video games to integrate a brand into the game play, sponsor a game level or sponsor a character.
For brands that invest in gaming or e-sports long-term, Klar says, the impact is there.
"We have research that tells us that fans of e-sports are twice as likely to be loyal to sponsors than fans of traditional sports. E-sports fans outperform sports fans on every stage of the consumer journey from awareness, to opinion, to consideration, to loyalty."