'Stronger Together' breaks Canadian ratings record
Roughly one-third of Canadians watched some part of the 90-minute COVID-19 charity special produced by Insight Productions, Bell Media and CBC.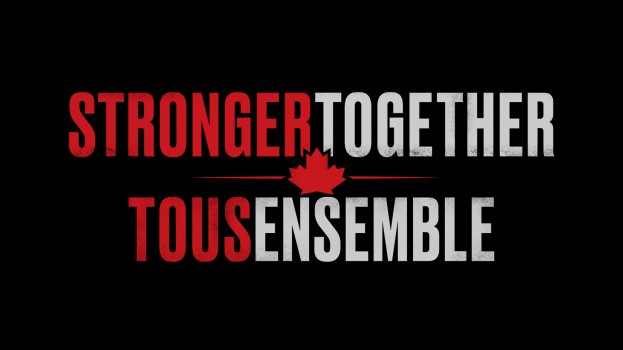 Canada's broadcasters have officially proven they are "stronger together."
Approximately one third of Canadians tuned in to some part of Stronger Together, Tous Ensemble, the Sunday night (April 26) broadcast special, which aired across 44 television channels, drawing 11.5 million viewers overall. The special was available across 120 platforms between TV, radio and digital. TD served as presenting sponsor of the event.
The 90-minute fundraiser, produced by Insight Productions, Bell Media and CBC, now holds the record of most-watched non-sports Canadian broadcast. It peaked at 6.1 million viewers during the closing tribute to Bill Withers with the charity single "Lean on Me" and saw a preliminary overnight AMA of 5.6 million viewers. The special also reached "hundreds of thousands" of viewers via radio and digital platforms, according to a joint release from Bell Media, CBC, Corus Entertainment and Rogers Sports & Media.
Close to 100 Canadian musicians, actors and other public figures took part in Stronger Together, Tous Ensemble to give thanks to frontline workers and encourage the nation to stay home to stop the spread of the novel coronavirus. Among the performers were Michael Bublé, Sarah McLachlan, William Prince, Alessia Cara, Charlotte Cardin, Bryan Adams, Arkells, Jann Arden and more.
So far $6 million has been raised for Food Banks Canada from more than 140,000 individuals as donations continue to be tallied. The organization made an appeal for $150 million in donations when the pandemic hit.