Wonderful Pistachios embarks on largest Canadian media spend
The brand is hoping to capitalize on the momentum of one of its fastest-growing lines.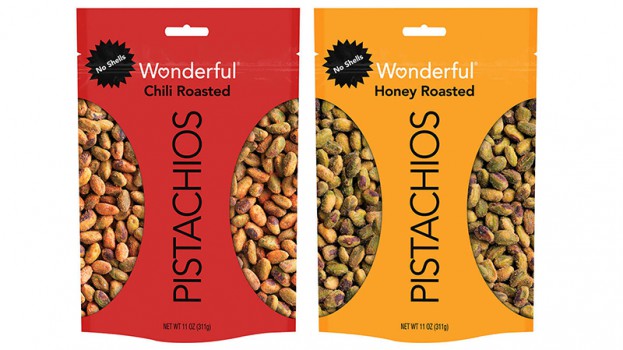 Whether people are sending kids back to school, sticking around the home office or developing an entirely new routine, September still seems to be the time of year when healthy snacks are on on everyone's minds – meaning some snack brands are getting cracking on new campaigns.
Except Wonderful Pistachios, which isn't cracking anything at all.
While the California-based brand specializes in one food – pistachios, obviously – it has multiple varieties including salt level and seasoning, as well as a "no shells" line. In order to keep up the momentum of its no shells growth, the brand launched its biggest Canadian media investment yet, spending $3.3 million on a new campaign that's led by TV.
"[The] no shells [line] tripled its growth in Canada this year. We knew that it was time to strengthen that brand more, to put our media spend behind it while it was hot," says Adam Cooper, SVP of marketing.
The campaign features multiple commercials centred around Sheldon, the temperamental turtle who is, for some reason, not a fan of the "no shells" concept. Sheldon first debuted with the brand in late 2019 when it put a major push behind its media in the U.S., and Cooper says the time came to bring him to Canada.
"There was really good response to the creative – it's all about the funny ways Sheldon is complaining. It fits with our overall brand tonality because it's a bit irreverent, it's funny, it speaks to pretty much anyone."
Additional media support in the form of large-scale social and digital video, print and in-store marketing will accompany the TV buy. Although the campaign was conceived through Wonderful Pistachio's in-house Wonderful Agency, which also executed media buying in the U.S., it tapped GroupM shop Wavemaker for its Canadian buy.
Cooper thinks the plan is "well-balanced," as it needs to be, he says, because in a category like nuts, there aren't too many preconceived notions about demographics. "What's great about us is that the product is loved across many different demos, and we've observed that pretty consistently over time," he says.
As such, the buy will be against relatively mass-appeal content. Sports will play a big part, but so will lifestyle content. With the buy going live on Oct. 5, the plan is to keep it in-market for several months with big pushes around Thanksgiving, the holidays and the next hockey season.