Toronto gets a new digital superboard
The doubled-facing digital board sits on one of Toronto's busiest expressways.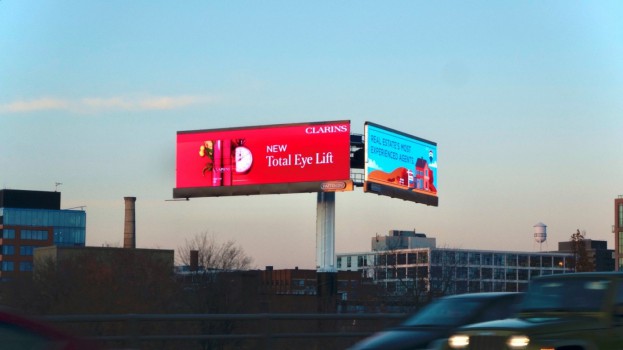 Pattison Outdoor Advertising added a new dual-sided digital superboard on Toronto's busy Gardiner Expressway in the city's west end.
Each facing measures 16 x 56 feet (896 sq. ft.) with high-resolution 13.3-millimetre LED screens.
According to Pelmorex Location Insights, over four million total visitors passed by this section of the Gardiner Expressway (west of Dufferin Street) between Oct. 12 to Nov. 11.
With significant vehicle traffic both east and westbound, this high ad-density portion of the expressway serves as a gateway to the city's downtown core and entertainment district.
Pattison's network now includes 73 digital superboards and digital large format displays in Toronto and 539 across the country.
Pattison partnered with Media Resources, supplier of the LED screens, on the new superboard.