How the pandemic has continued to impact media consumption: study
Vividata's latest winter report show that traditional media still has a big role within increased digital and streaming useage.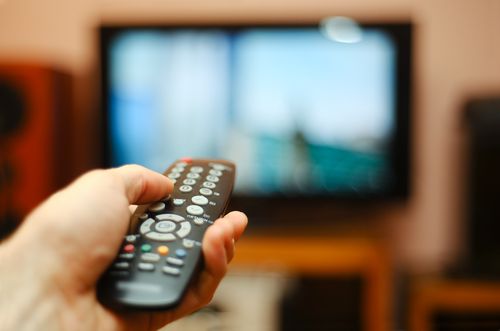 Vividata has released its latest winter study on Canadian media habits, and despite the "new normal" settling in, the effects of the pandemic loom large.
Between both print and digital, 75% of adults consume content from a newspaper in a given week. Smartphone consumption, in particular has gone up, doubling in the past five years, from 17% in 2016 to 35% now.
Just over one out of three adults say they commit more time each day to seek out current news and information than they did two years ago. After healthcare professionals, print and digital news brands are the most trusted source for information on the pandemic – higher than the rate of trust they have in government, television, radio and other media.
Consumption of magazine brand content is strong with nearly 75% of Canadians accessing it in an average month. Food, technology and science, entertainment and health/fitness magazines are the most popular among Canadians. In the past five years, the smartphone audience for digital magazine content has risen as well, with 15% of adults accessing content via smartphone in 2016, increasing to 25% now. And, similar to newspapers, nearly one out of for adults indicate that their consumption of print or digital magazine content has increased during the pandemic.
More than one in five adults have increased their use of audio streaming services due to the pandemic, and one in four listens to podcasts in an average week. YouTube actually has the most reach in podcasts at 22%, with Spotify at 19%, streaming from AM or FM radio stations at 15% and Apple Music at 8% – all of which have experienced an increase in reach over the last two years.
In an average week, 93% of Canadian adults watch TV on any screen or device, spending an average of 22 hours per week. Broadcast schedules are still important, with 65% of adults watching TV according to one broadcast schedule, with 54% watching through a subscription service and 36% on a catch-up on demand service from a broadcaster.
According to 42% of adults, their use of subscription services has increased due to the pandemic, and binge watching has become a habit for 30% of Canadians, compared to 23% last year. binge watching on any screen. Second-screening is still popular, with 35% of adults browsing social media while watching TV, though this jumps to 51% among Gen Z and
48% among Gen Y.
Despite the pandemic and stay-at-home orders, Canadian adults are still travelling an average of 116 km per week, down only slightly from 131 km a year ago. While outside, 75% of adults noticed an out-of-home ad in the previous week, with 53% saying they noticed DOOH ads specifically.