What have been the top TV opportunities in 2021?
Ratings aren't everything. Buyers weigh in on what shows have stood out for things like brand integration and cross-platform performance.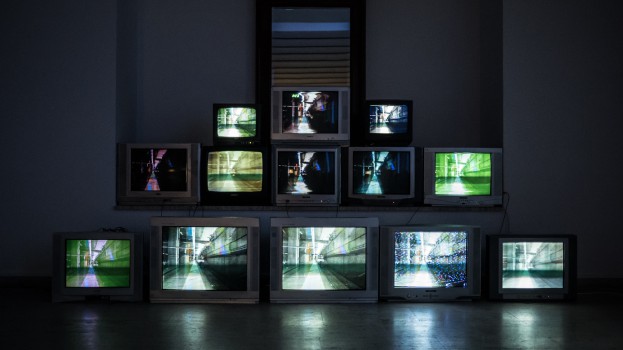 High ratings aren't the only results broadcast buyers keep an eye out for.
As Lindsey Talbot, chief investment officer at GroupM, points out, ROI is subjective depending on the KPI – and moderately priced programs can still generates more visits to site, app downloads or test drives.
Cross-platform performance, brand integration opportunities and the ability to reach a specific target audiences can all provide solid bang for a buyer's buck. So, MiC asked Talbot, as well several other buyers well-versed in the TV world, to look back at the past season and see which programs stood out the most.
What program or type of programming are you finding delivers the best ROI this year?
David Mear, director of business solutions at Horizon Media: Programs that are appointment viewing tend to provide the best ROI because those consumers tend to watch the show live – as opposed to PVR. They pay more attention to the program and they also watch the commercials.
Tim Harris, supervisor, brand strategy at Horizon Media: Sports programming – especially Canadian hockey – reality shows and news tend to be the best programs to deliver ROI. For sports and reality shows, consumers want to know the results right away. When it comes to reality shows, viewers don't want to read spoilers online before they see the program they've PVR'd.
Where are buyers finding the best brand integration opportunities?
Mear: Reality shows allow for the greatest opportunity for integration. Shows like Canada's Drag Race, Great Canadian Baking Show and Canada's Got Talent provide great opportunities for brands to integrate products or content into the show. Production timelines are usually a more flexible and producers tend to be more open on allowing integration opportunities.
Talbot: There were no shortage of quality Canadian programs launched this year that gave advertisers great opportunities to integrate. Live sports properties, Big Brother Canada, L'île de l'amour (Love Island Quebec), Chanteurs masques (The Masked Singer), Bachelor in Paradise Canada, the Tokyo Olympics.
Devon MacDonald, president of Cairns Oneil: The most interesting integration happened across OTT, social, and broadcast through F1. In 2019, F1 launched the Drive to Survive series to introduce and rekindle audiences on Netflix to the drama and excitement of the racing series. It was a massive success and led to new knowledge and engagement with the sport, particularly in North America where they had struggled for years.
That interest has directly translated into audience growth here for broadcast. Ratings for races have doubled and they outdraw our traditional sport leaders like Jays, Raptors, and even the Leafs when they go head-to- head. Of particular interest is their ability to capture the under 35 demo and a general split of male and female – all on TV.
The media integration of viewership from OTT to TV is something we've never seen before.
What are you finding are the best cross-platform opportunities for providing chances to engage viewers during the broadcast as well as through social and second screen channels?
Harris: TSN 5G View [during the network's Maple Leafs, Canadiens and Raptors broadcasts] brings sports fans closer to the action who may have concerns with attending events in-person.
What have you found to be the best opportunity to reach a niche audience, and what is that audience?
Harris: Digital specialty stations may have limited audience sizes but T+E and Adult Swim perform strongly, specifically against millennial audiences.
Talbot: Canada's Drag Race season 3 not only presented great cross-platform integration and sponsorship opportunities for advertisers, but also helped to bring a show that celebrates diversity and supports the LGBTQ+ community into the mainstream.
What programs were the most surprising successes this season?
Mear: The Megan and Harry Oprah interview was the undoubted ratings event success of 2021, with one in five English Canadians tuning in. District 31 was the undisputed number one program for French Canada in 2021, reaching over 70% of the Quebec population. On the opposite side, the awards shows didn't perform as well has they have historically.
Talbot: Grey's Anatomy is still on and going strong…