Novo Nordisk Canada launches its first TV campaign
The pharmaceutical company is combining TV with a social campaign to spread the word about how diabetes is being defeated.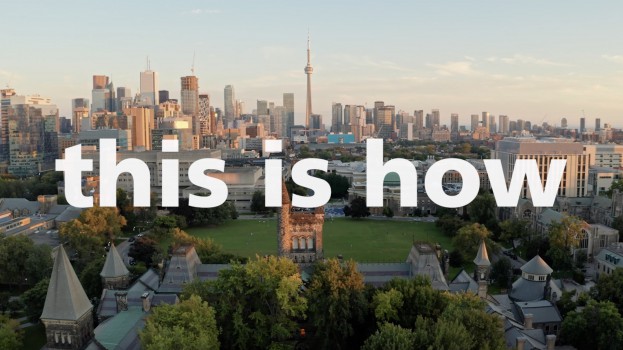 Novo Nordisk Canada launched its first Canadian TV campaign as the pharmaceutical company brought its goal of beating diabetes to target a national English and French audience aged 35-plus.
The ad uses Canadian imagery to take the audience on a journey of the partners working to defeat diabetes. The message is directed particularly to health care professionals and consumers with diabetes, obesity, or cardiac diseases.
The 60-second spot launched during the Grey Cup broadcast on Dec. 12. It has been airing during Hockey Night in Canada, and will air during the World Junior Championships, NFL games, holiday movies and other French and English programming until Jan. 5. The ad is supported by a paid social media campaign on Facebook, LinkedIn, and Twitter.
Outpost379, which is based in Peterborough, adapted Novo Nordisk's global TV ad concept for a Canadian audience, and also handled the media buy. The challenge for Outpost379 was how to increase understanding of what Novo Nordisk Canada does, differentiate them from their research-based pharmaceutical peers, and, as part of a highly-regulated industry, showcase the client's corporate passion in a creative but compliant manner.
Scott Cosgrove, media director at Outpost379, says the team loved the theme of Novo Nordisk's global spot "Not If," but how.
"By highlighting the partnerships Novo Nordisk is supporting with institutions like the University of Toronto, Centre hospitalier de l'Université de Montréal (CHUM), the City of Mississauga and others, we could highlight a connection that many Canadians inherently or regionally share," he tells MiC.
Following pharmaceutical direct-to-consumer regulations, Cosgrove says the ad is focused on corporate messaging defining Novo Nordisk's commitments.  There is no reference to medication.  This spot is simply letting Canadians know that Novo Nordisk believes defeating diabetes isn't a question of "'if" – it's a matter of "how."
"The Novo Nordisk team is very proud of the work they do, and rightly so.  While you might not know it, Novo Nordisk has been supporting research and diabetes care with leading Canadian institutions for decades, which is exactly the story we needed to tell. When you have a client like Novo Nordisk, who walks the talk when it comes to  investing in building healthier communities and working with partners to defeat a disease like diabetes, people need to know."