Articles Tagged 'Burnaby'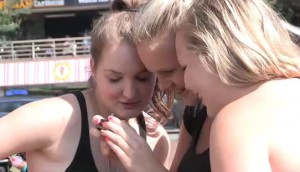 Spotted! Playland drops cameras from the sky
Reaching out to social media-savvy teens, the amusement park has launched a scavenger hunt for lost cameras that show video of how they ended up in trees and statues.
Spotted! John Casablancas spells out a magnetic board
The cosmetics and hair institute placed a 30-foot long billboard with alphabet magnets in the form of a women's profile in Vancouver's Metrotown mall.