Articles Tagged 'CTV Evening News Weekend'
CTV Evening News Weekend takes top spot: BBM
The news show was well-watched over the holidays, according to the report measuring Dec. 23 to 29.
CTV Evening News Weekend tops Christmas week ratings
The news program reached 1.463 million viewers, while CTV's Wednesday evening movie was the top daily program with 941,000 viewers.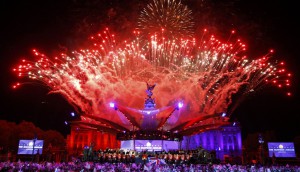 The Diamond Jubilee Concert lands in top spot: BBM, June 4 to 10, 2012
The Queen's celebratory concert came out on top Tuesday night, with the Stanley Cup Finals having snagged the #1 spot on the weekly averaged show list.