People moves at GroupM
New CEOs have been named at GroupM, and one of its agencies, Mindshare North America.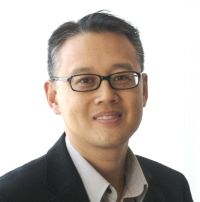 Group M and one of its agencies, Mindshare North America, have announced a few people moves, with new CEOs named at both companies.
Mindshare North America has named Anthony Young as CEO of the agency, effective in October. Young, who most recently worked as CEO of Optimedia in the US is taking over from Phil Cowdell who has been named chairman of Mindshare North America.
As CEO of Mindshare North America, Young will be responsible for overseeing an agency with more than 800 employees and $9.8 billion in billings, according to RECMA.
Cowdell, who has been CEO of Mindshare since 2009 will be responsible for evolving and expanding the agency's North American business on the world stage.
Also getting a new title at GroupM today is Bryce Townsend who has been named CEO of GroupM Entertainment and Sports Partnerships.
Townsend, who currently works as GroupM's executive VP and general manager North America, makes the move to the new job effective immediately.