Google launches Engage
The company's newest program is based on educating small businesses on the use of AdWords.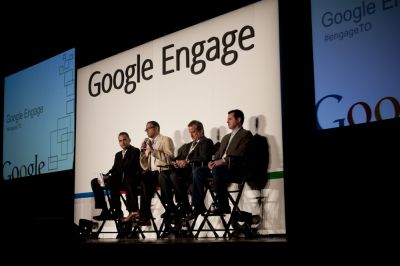 According to Forrester Research, up to 86% of consumers will research products online before stepping into a store and making a purchase.
That statistic launched Google's presentation to ad agencies and SEO marketers on Google Engage – an AdWords-based educational program that made its debut appearance in Canada at a presentation held yesterday in Toronto.
Google AdWords are paid ads that appear above and on the sides of Google search results. They are billed at a cost-per-click rate and can be set dependant on a business' budget and advertising goals.
The Engage program is a free educational support system offered by Google to help interactive agencies and SEO professionals to train their small business clients how to use AdWords, as well as give an overview of online marketing.
Features of the program include online tutorials and videos, as well as twenty $100 AdWord coupons and a ready-made online marketing package that can be presented to clients to stir up interest in using the digital platform.
In addition to the introduction of Engage, Chris O'Neill, managing director of Google Canada, spoke at the presentation on what he calls a "digital revolution" and the consumer trends, such as comparison shopping online, that have businesses progressively becoming more mobile.
Consumers are increasingly using mobile as a shopping companion, he says, noting the importance of creating a mobile-optimized site with immediate and local results that will drive consumers to stores.