Quebecor Q2 earnings down on wireless phone build-out
But the Quebec media giant beats profit forecasts as it posts record revenues from growth across all its major business units.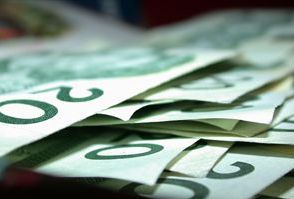 Quebecor posted lower second quarter earnings, despite record overall revenue, as the Quebec media giant builds out its wireless phone division.
Montreal-based Quebecor recorded revenue up $59.4 million, or 6%, to $1.05 billion for the three months to June 30, with business up across all the company's major divisions.
But second quarter earnings fell to $106 million, against a year-earlier profit of $122.4 million, due in part to costs in expanding its mobile phone division.
The Videotron division added 133,200 new mobile phone customers during the second quarter, to get to 203,800 subscribers on its 4G network.
"In the early months following a product launch, the revenues generated by the new product are not sufficient to cover the higher expenses, which, in the case of the 4G network, include customer acquisition costs per new connection and the amortization charge," Quebecor management said in commentary that accompanied its results.
Videotron also reported that it had 4.41 million "revenue‑generating units" as of June 30, comprising cable TV, internet access, cable phone subscribers and mobile phone subscribers.
From Playback Daily