Region 7 launches its first tourism campaign
A spotlight is placed on the Bruce, Grey and Simcoe counties with a multi-platform push.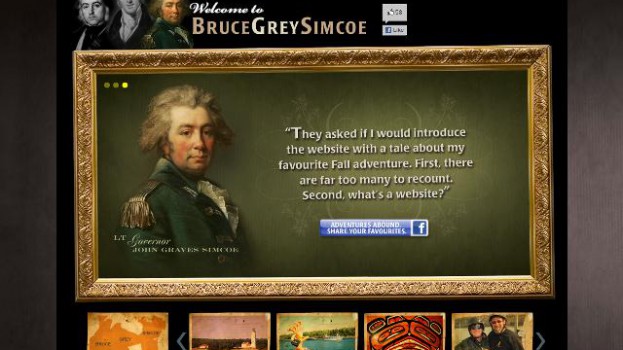 Regional Tourism Organization 7 (RTO7) will be making noise this fall with its first-ever marketing campaign in an effort to convince Canadians to spend their vacation days in the Bruce, Grey and Simcoe counties.
While the organization is still working to develop its brand image, Bill Sullivan, director of marketing, RTO7, tells MiC that the multimedia campaign created and executed by Toronto-based Brandworks will help bring the region together.
"[The counties] have not worked together in the past in a tourism capacity," he says. "They have always complemented each other, but never worked together. We are bringing them to life to get people interested enough to ask what it is all about."
Brucegreysimcoe.com is the focal point for the campaign, developed to provide visitors with information on activities, events and places to stay in each of the three counties.
Advertisements targeting potential tourists aged 19 to 54 will be present for the next four weeks on billboards in Kitchener, London, Blue Mountain and Collingwood to stir up interest from neighbouring residents to visit the counties, says Sullivan.
The RTO7 has also purchased six-second traffic tags on Ontario radio stations, including Vinyl 95, Boom 97.3, 680 News and Q107 as well as placements on CP24 and ads on Toronto.com and Torontostar.com directing consumers to the microsite, he says.
The creative consists of images of historical figures (Sir James Bruce, Charles the second Earl of Grey and Lt. Governor John Grave Simcoe) tied together with light-hearted captions such as "It's just you. Your motorcycle. A spectacular fall day. A winding tour through Georgian Bay. And the warm, sunny winds, whistling through your wig."
Consumers are also encouraged to visit RTO7's Facebook page to share experiences of their visits to the region.