Showcase adds Rizzoli and Isles to winter sked
The new crime drama, as well as Lost Girl, topline Showcase's winter sked.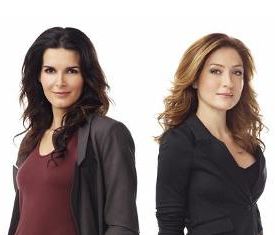 Showcase had added crime series Rizzoli and Isles (10 x 60 min) to its winter lineup, premiering Tuesday, Jan. 3 at 10 p.m.
The show follows the relationship and friendship between Boston detective Jane Rizzoli, played by Angie Harmon (Law and Order) and medical examiner Dr. Maura Isles, played by Sasha Alexander (NCIS) as they work together to bust Boston's criminals. Season one aired on TNT in the US and drew an average of nine million viewers.
Season two of  Lost Girl (22 x 60 min) returns with the mid-season premiere on Sunday, Jan. 22 at 9 p.m. The top-rated Showcase original series was recently greenlit for a third season.
Also returning is the Toronto-filmed Covert Affairs (16 x 60 min), with new episodes from the second season starting on Sunday, Jan. 8 at 10 p.m.
Other returning series are British import Misfits (8 x 60 min) with its third season on Thursday, Jan. 5 at 10 p.m., and the third season of Royal Pains (16 x 60 min) premiering Wednesday, Jan. 4 at 10 p.m.
Sponsorship opportunities for the winter schedule of Showcase are available, according to a Shaw Media spokesperson.
From Playback Daily