CBC going commercial-free Christmas Day
Wireless retailer TBooth is sponsoring the day on the national pubcaster.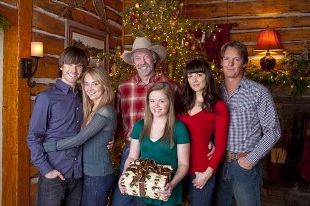 The CBC is going commercial-free for much of Christmas Day, and using corporate sponsorship to do so.
TBooth, the wireless phone retailer, will sponsor the pubcaster's programming block between  12 p.m. and 10 p.m. on Dec. 25.
Only CBC promos will run between programs, which kicks off with the Queen's Christmas Day message at noon and ends with A Heartland Christmas (pictured) from 8:29 p.m.
The CBC will remain the Christmas-themed programming without commercial breaks during the 10-hour schedule.
CBC Television already airs a preschool commercial-free programming block, Kid's CBC, on weekday mornings.
From Playback Daily