AOL Travel moves to HuffPost Canada
The travel vertical has moved and changed its name to HuffPost Canada Travel, allowing it to reach a broader and younger audience.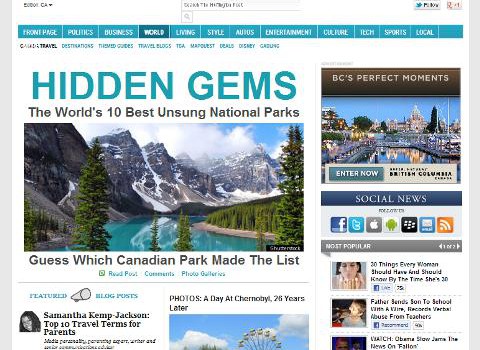 AOL Travel has found a new home and identity for itself.
Launching under the name HuffPost Canada Travel, the online vertical will be targeted to a much broader audience than it had before, Paul Cramp, general manager of male audiences, AOL Canada, tells MiC.
Cramp explains that the site was previously catered to a niche audience in that it only covered travel in Canada. But with it moving house to Huffington Post Canada, the site will begin to provide content on sight-seeing in destinations around the world, reaching a broader and slightly younger, more female audience. He adds that the site's target age demo is between 35- and 54-years-old.
The new platform has launched with BC Tourism as its advertising partner, but Cramp says that there are plenty of ad opportunities available on the site, including custom integration and standard display units.