Cityline changes up its look
The lifestyle show's studio has adopted a more modern look to better showcase innovative products and execute product integrations.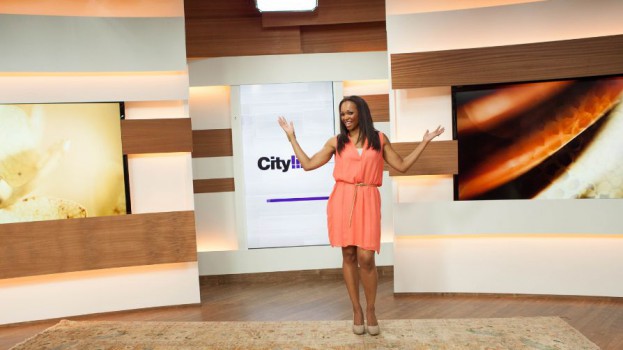 In an attempt to show off its host and content in a more contemporary way, Cityline has made a few changes to its studio and brand.
The revamp includes a slightly altered logo and graphics as well as new studio elements, which Jordan Schwartz, VP, in-house productions, Rogers Media, tells MiC will help better reflect the show's content.
"[The show] really becomes a showcase of the latest trends and we needed to upgrade that studio so that we could really highlight all of this," he says. "We have a young audience that wants to see what the latest and the most innovative products are."
The Cityline studio now has eight large flat screen monitors that can showcase iPad apps and products. This helps to keep the audience engaged, as well as allows advertisers to integrate their products and branding into the show, says Schwartz.
The refresh was timed for Cityline's road tour to broadcast the show live in Calgary and Edmonton, he adds.