COMB modernizes outdoor measurement
The industry organization will now include those who travel four or more days each week into Canada's three major cities in the measurement of OOH campaigns.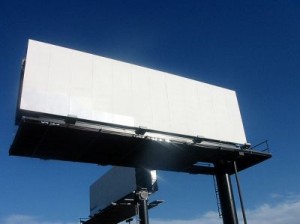 The Canadian Out-of-Home Bureau (COMB) recently studied non-residents' exposure to outdoor advertising in Canada's major urban cities.
The general practice, established decades ago, was to exclude those who travel to Toronto, Montreal and Vancouver from the surrounding suburban areas in the calculation of OOH campaigns within the cities, according to COMB in a release.
However this week, the media measurement organization decided to update the outdoor GRP to include those who travel into the three cities a minimum of four days each week.
The study that led to the decision (made by experts from six OOH companies and ten agencies after much discussion and debate) found that non-residents who commute to the major cities four days each week actually travel more within the census-metropolitan-areas (CMA) boundary than residents.
The study comprised of 600 participants over a period of nine days and used a GPS tracker to capture movement of the individuals every two seconds.
"GPS technology has been able to demonstrate that non-residents of Canada's major cities have heavy exposure-opportunity to the cities' outdoor advertising due to their frequent travel within city boundaries," says Karen Best, president, COMB in the release. "OOH is an out-of-residence medium making both residents and non-residents legitimate and valuable potential customers that together make up the real audience to be measured in a modern, media metric."