Corus defends OWN Canada's learning mandate
The Canadian licensee of the network debated with the CRTC what TV educational content looks like, and how it can be increased on the specialty network.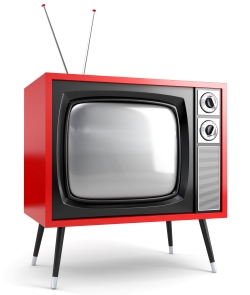 Top executives at Corus Entertainment on Tuesday told the CRTC how they will redefine educational TV content as they look to retain the Canadian licence for the Oprah Winfrey Network.
"You have our unequivocal commitment that with greater clarity of the parameters of category 5(a) programming, Corus will ensure that Oprah Winfrey Network Canada is 100% compliant with its nature of service," Corus CEO John Cassaday told a show/cause hearing before the CRTC.
Besides getting a better handle on what the regulator considers educational content on OWN Canada, Winfrey's Canadian licensee also promised two new series to illustrate "clear learning objectives" for the specialty service going forward.
"They represent significant new investments in a category of programming that has seen little if any such investment by anyone else in the last two decades," John MacDonald, vice president, television, and head of programming and production at Corus told the CRTC commissioners.
That new investment calls for $500,000 to be spent in 2013 and another $750,000 to be invested in 2014 to produce around 30 new half-hour episodes, increasing to 50 episodes in 2014.
The new educational TV fare will include an "online component that will provide clear learning and instructional opportunities for the viewers," MacDonald said.
"Subject experts in their fields will provide viewers with concrete opportunities to acquire useful and relevant knowledge," he added.
The new content follows the CRTC threatening to pull the licence for OWN Canada because a slew of series on its schedule like Eat Yourself Sexy, Anna and Kristina's Shopping Bag and The Cupcake Girls, while all Canadian shows, don't come near to getting OWN Canada to 55% of category 5(a) programming in an 18 hour day, according to the regulator.
Tuesday's hearing also follows Corus being asked earlier by the CRTC to explain how first Viva, and then OWN Canada as the latest incarnation of the original Canadian Learning Television license, fulfilled an obligation to air mainly educational content.
That left Corus executives to explain to the CRTC Tuesday how OWN Canada is not a female-skewing lifestyle channel aimed at the U.S. talk show queen's legions of fans here, much as Winfrey and Discovery Channel program intend south of the border.
"The commission has called Corus to this public hearing to discuss its apparent ongoing non-compliance in further detail," Marc Patrone, a CRTC commissioner, told the regulatory hearing as it got underway Tuesday.
"We expect Corus to show cause as to why a mandatory order should not be issued requiring the licensee to comply with its conditions of licence, and its licence should not be suspended or revoked," he added.
From Playback Daily