Iceland Naturally brings a taste of culture
The A Taste of Iceland Festival runs in Toronto March 21 to 24, and features a concert series presented by partner Canadian Music Week.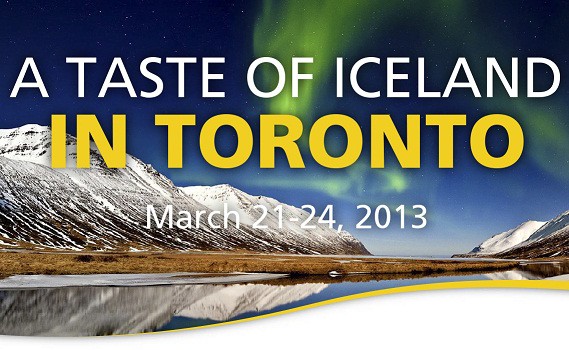 Iceland Naturally, a council that promotes Icelandic products, culture and services in North America, is bringing the land of Vikings to Toronto, with A Taste of Iceland, a four-day festival packed with cuisine, music, film and art.
The festival is returning to Toronto for the first time since 2010 and features two concert series, which are targeted at adults aged 20 to 35 and presented by partner Canadian Music Week.
Meanwhile, the Drake Hotel will host an art exhibit and a culinary promotion, targeted at adults 35+, with a prix-fixe menu created by its head chef in collaboration with a top chef from Iceland.
Hlynur Gudjonsson, producer, A Taste of Iceland, tells MiC that returning to Toronto offered an opportunity to boost tourism to Iceland, given the recent announcement that Icelandair will resume service from Toronto, offering four flights per week, and increasing to daily flights and year-round service by 2014.
According to Gudjonsson, 19,000 Canadian tourists visited Iceland in 2012, with most of them coming from Toronto.
He adds that Toronto is a good match for the festival, which also tours cities such as Boston and Seattle, because of its strong culinary scene and high consumption of seafood, a staple of Icelandic cuisine. The festival's partnership with Canadian Music Week, he explains, made sense due to Canadian Music Week's existing relationship with the Iceland Airwaves music festival, which has seen an increasing number of Canadian bands travel to Iceland in past years.
With media by Rock-it Promotions and creative by Iceland-based EnnEmm, A Taste of Iceland is being promoted in print and digital through its media partner NOW magazine, with additional print and digital buys in the Toronto Star and on Toronto.com and a radio spot on 102.1 The Edge. Canadian Music Week will also run promotions for the festival, and a contest will offer a trip for two to Iceland.
Gudjonsson says the use of these different channels allowed each ad buy to emphasize a different element of the festival, with NOW focusing more heavily on the music to its audience, and Toronto.com promoting the culinary experience.
A Taste of Iceland runs from March 21 to 24.