CRTC orders Corus to comply with OWN's educational mandate
The regulator issued a rare mandatory order to have the broadcaster fall in line with the original mandate for the specialty channel, or risk losing its licence.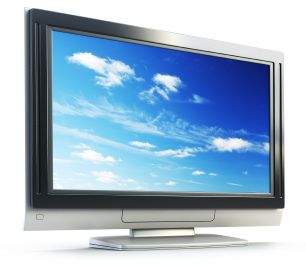 The CRTC on Friday told Corus Entertainment to fall into line with an educational mandate for OWN Canada, or face losing its broadcast licence.
That call came via a rarely-issued mandatory order from the regulator to ensure the Canadian version of OWN: The Oprah Winfrey Network complies with an original 1996 licensing mandate for Canadian Learning Television (CLT) to "provide formal and informal educational programming and learning opportunities" that generally focus on adult education.
Corus subsequently rebranded CLT as Viva and then as OWN Canada to bring Oprah Winfrey's female-skewing network to Canada.
Corus on Friday issued a statement in the wake of the CRTC decision indicating it was "pleased" with the decision to allow OWN Canada to continue operating as a category A service.
"Corus will work within the guidelines set out by the commission and will ensure that OWN: Oprah Winfrey Network (Canada) continues to provide a compelling service to its viewers," the broadcaster said.
Corus gave no details on how it will meet the guidelines and monitoring requirements imposed on it.
Friday's events follow a December 2012 hearing where Corus argued it was acting in good faith and complying with the educational mandate of OWN Canada, and the CRTC finally ruling it remains in non-compliance with the nature of service definition.
The regulator insisted Corus has had "ample time" since its licence renewal in 2011 to comply, and that ignorance of OWN Canada's educational mandate terms provided no defense.
"Although Corus expressed confusion about what is meant by its requirement to offer a 'full spectrum of basic, credit based, skills related and life enhancing programs,' the commission considers that its intent in this regard was clearly set out in the Corus group renewal decision," the regulator stated.
The CRTC also denied a request from Corus to broaden its broadcast day from 18 hours to 24 hours to "result in more Canadian content," and also denied another application for a proposed category B service to be known as OWN: The Oprah Winfrey Network.
The regulator said it viewed non-compliance with original licensing obligations "as a very serious matter."
It added that it would consider pulling the broadcast licence for OWN Canada if the channel repeated breaches of its nature of service definition, "or any of its other regulatory requirements."
From Playback Daily