Online Video Advertising
That old industry maxim, 'fish where the fish are', has never been a more apt principle for marketers than it is today. In Canada, the fish are online. Canada is the second largest country for online video viewing penetration in the world, so it's only natural that advertisers are now looking to tap into this escalating and engaged audience.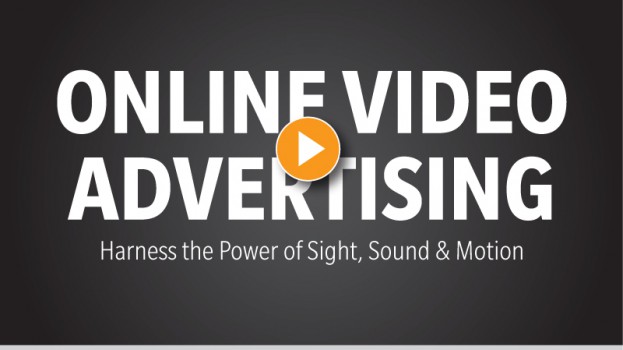 Strategy Sponsored Supplement
Harness the Power of Sight, Sound & Motion
That old industry maxim, 'fish where the fish are', has never been a more apt principle for marketers than it is today. In Canada, the fish are online. Canada is the second largest country for online video viewing penetration in the world, so it's only natural that advertisers are now looking to tap into this escalating and engaged audience.
Whether on their PC, tablet or smartphone, as comScore's Digital Future in Focus – 2013 reports, Canadians spend an average of 25 hours each month watching a whopping 291 videos per viewer. That's everything from short clips, to long-form video and premium programming – and the amount of online video available to them is multiplying daily.
"Because of its sight, sound and motion, video has been a very powerful form of communication since the inception of television," says Andrew Saunders, vice-president of advertising sales for The Globe and Mail. "Something like 92% of Canadians are now consuming video on a monthly basis on the internet and we'll soon get up to 95% or 98%. If quality content is there, consumption patterns will increase, time spent will grow."
Saunders adds, "From what we can see at The Globe and Mail and from our Globe Edge branded content team, online video advertising is one of the fastest growing formats because it seems to be performing better than text, rich media or standard banner ads. It's maybe a $70 to $80 million business now and forecasts are pretty good for marketers at 40% to 50% growth in this area over the next several years."
While navigating the online video environment may seem like a daunting task at first glance, the online industry has developed consumer, brand and audience measurement tools and research that help provide targetability, measurability and accountability that parallel those for television and other media.  All of these resources are put to work to determine the right creative approach, the right environment and the right viewers to meet campaign objectives and brand needs.
Fortunately for Canadian marketers, there is also a solid roster of video platforms, production companies, content publishers and ad networks with the expertise to help make their evolution to online video a successful one.
Creative drives campaign success
Jenny Munford, CEO and CCO of Creative Bube Tube, regards online video as simply TV in a different form and says that according to comScore, a lot of online video viewing minutes can actually be attributed to watching television shows.
On the other hand, even if the programming is the same on the big or small screen, Munford believes online video advertising does need to take a different creative approach from television executions in order to be effective.
"I believe the message has to be short, concise, to the point – and I am seeing, for example, anything that has some type of promotional idea to it, or social media component to it, drives around seven-times more brand exposure.  The message needs to have that really good call to action, whatever that might be," says Munford.
"Unlike TV where you can just throw on a brand spot and think that will be fine, online you have the ability to capture that person right there when they're sitting and watching it. You can get them to clickthrough to your website and do that next thing you want them to do. That's what video advertising is so good at."
The consensus of the experts we spoke to seems to be that pre-roll video is the most effective ad placement, but the optimal length for the ad is still a debatable point. The determining factor is really whether the ad is placed in a short two-to-three minute clip or in online TV programming.
Munford says that because she places campaigns mainly in top TV shows that are viewed online the ads are mostly 30- and 60-second slots. She says that a one minute ad really gives viewers significant information about a product, allows the message to dig down deep into the unique selling proposition, and then can drive viewers to a website to get even more details.
Munford is also a big proponent of the magnification effect and increased response that comes with multiplatform or multiscreen campaigns rather than video-only campaigns.
"If you're doing TV I find people are going to their iPhone or iPad to look for that video. And from the video they're going to the website, Facebook, and the social media component.
"For example," Munford says, "Our 'Heart For Heart Girls' doll campaign for Playmate Toys was a complete multiscreen campaign. That campaign consisted of running a 30-sec commercial on TV driving the kids to a website where they could see more video of the dolls, and then engaging them by watching the videos and viral videos so they're passing them along. At the same time they were entering to win these dolls on a social media platform. This was geared naturally towards Tweens and we had 85,000 girls enter to win this doll. So, the numbers are incredible."
Hector Pantazopoulos, vice-president of SourceKnowledge, recommends shorter ad units: "Keep pre-roll ads to 15-seconds, especially when placing your ad in short-form video. Create a pre-roll spot that is made specifically for online viewing rather than a repurposed TV ad, because, typically, there is no call to action in TV spots so you'd be missing an opportunity.
"Finally, think about browsing behaviour – ad interactivity and shorter attention spans are all factors with online video advertising. We've seen a high completion rate – viewing at least 90% of the ad before skipping – with our pre-roll ads across all of our demographics."
Online video goes mobile
Pantazopoulos says that the proliferation of tablets and smartphones has had a positive impact on video advertising. People are consuming more media online and are actually shifting time away from TV to do so. Viewing can now take place anytime, anywhere.
"In our company specifically, we've seen quarter over quarter increases in online video viewing. Not only are people watching on their smartphones and tablets, but the amount of time spent on their smartphones and tablets is increasing as well," says Pantazopoulos.
"We helped a major mobile company reach their audience, mobile-savvy millennial males, for their new phone offering in Canada by delivering a pre-roll campaign based on performance metrics. We delivered 3.5 million streams in a three-week period and the client was very pleased with the results."
Neil Sweeney, president & CEO of JUICE Mobile, says by not having mobile as part of an overall marketing plan, advertisers are breaking the chain of influence in the same way that 10 or 15 years ago someone was saying, I can't imagine anyone buying a car online so I'm not going to include it.
"Increasingly, over 50% of consumers are going into stores and using their phone to comparison shop and to do what is termed 'showrooming'. As a result of that, if you're a retailer and not in the mobile space, you're obviously missing a huge opportunity. "
Sweeney says one thing that is important to note when it comes to mobile video advertising is that you're really dealing with one ad for one user, whereas often with online there are multiple ads per page so there's a lot going on in those pages.
"Because there is this one-to-one ratio, we're seeing traditional clickthrough rates anywhere from 100% to 300% better than we've seen in the online space. This provides advertisers with not only a less cluttered environment but also a more impactful one," says Sweeney.
"Mobile's massive amount of scale really makes it a unique medium.  At JUICE we have over 100 million video impressions a month – many of those running typically before standalone applications included in the various app stores, whether that's the iTunes store or GooglePlay store.  That content is very brand safe and very brand friendly because, to be admitted into the app store as a developer, you have to go through a very rigorous process."
Online destinations and video platforms
As with all advertising, it is important for marketers to place their messages in content that is relevant to their target audiences. Content choices are virtually unlimited in the world of online video but there are numerous specialized companies to help marketers focus in on the best choices for them. These companies range from full-service TV and video companies such as Creative Bube Tube to online destinations that include those associated with established media brands The Globe and Mail and The Loop, a destination launched late last year by Bell Media to replace Canada's first major online portal, Sympatico.
Destination sites attract regular daily viewers to their brand-safe, premium content, Saunders says, "Advertisers want the best quality content and context to align their messaging alongside. The Globe has always been a strong offering of that in the marketplace and that still holds true when it comes to video. We want to create the best contextual environment for advertisers to deliver their brand messaging and, regardless of text or video, that mandate doesn't change."
Nancy McConnell, vice-president of digital sales for Bell Media, explains that The Loop is more than just a rebranding exercise. The focus is on lifestyle with new content channels that include Living, Style and Showbiz and a roster of experts and video correspondents that include fashion icon, Jeanne Beker.
"The Loop is now a much more female-skewed destination. Advertisers are getting a premium contextually-relevant environment that is brand safe and Canadian. It is really about creating an original voice and an original perspective on content that may come from other places and also from original voices within The Loop. The original content that we have also allows us the opportunity to create brand-inspired content to align with an advertiser's campaign objectives."
The Loop's brand-inspired content is the territory of Dave Caporicci, director of brand partnerships, entertainment specialty at Bell Media.
"What online video has allowed us to do," says Caporrici, "is create content that is branded but isn't stuck in that traditional TV mould. We are able to create content with a brand's objectives in mind that is two or three minutes in length and still do some storytelling that is powerful, but gives us way more flexibility."
Caporicci says a customized brand-inspired campaign is anchored by video on The Loop, but that the full strength of the Bell Media assets can be brought into play to create an integrated solution involving everything from relevant blog posts, photo galleries and even television spots that drive viewers back to content on The Loop.
Marketers can also run campaigns using ad networks and video platforms that work with advertisers to place video ads on a wide range of sites specifically chosen to reach a brand's target audience and meet campaign objectives. These include TubeMogul, SourceKnowledge, JUICE Mobile and Videology.
Grant le Riche is managing director of TubeMogul, a platform that integrates real-time media buying, ad serving, targeting, optimization and brand measurement to make buying video online as simple as buying TV. Advertisers can hand-pick the sites they want to run on, select the ad units, and set targeting parameters all at massive scale. He stresses that to be successful in digital video, brand advertisers need control and transparency with their video campaigns.
"We connect to 21 video ad exchanges in real-time with access to video inventory on more than 50,000 sites across 58 countries," says le Riche. "31% of those sites are comScore top 100 or tier one premium sites. We are the largest source for real-time video inventory in the world, but more than that, we provide advertisers with complete transparency before, during and after their campaigns have run."
Platforms like TubeMogul also offer advertisers a number of video ad formats to choose from across the four screens including pre-roll, social video, mobile units, connected TV, and more. Costing models are also flexible with buying choices running the gamut of CPM, cost per click, cost per view, cost per completed view and cost per engagement.
Campaign targeting & measurement
To develop their targeting and measurement tools, companies like Videology conduct their own proprietary research in addition to factoring in widely available syndicated research from firms such as comScore and Nielsen Online Campaign Ratings. Targeting metrics can range from age and gender, geo locations, interests, and behaviour.
At Videology, Brian Danzis, senior-vice-president, North American sales, says that targetability and measurability really form the core proposition of the company. Its Videology Addressable Audience Platform is fueled by aggregating online and offline data from leading companies around the world.
"By addressable I mean, we actually have cookies in-market where we've rewritten them based on the different data we get from data providers to be able understand who the consumer is at an individual, non-personally identifiable level," says Danzis. "Because of the privacy of the client, we don't store identifiable information. We're simply buying from these data partners, rewriting the cookies and making an accurate forecast of the type of consumer behind that impression"
To better understand what happens after exposure to an online video campaign, Danzis says Videology conducts proprietary brand studies to create metrics based on themes such as ad recall, brand awareness, purchase intent, and favourability.
What this does, he says, is allow Videology to report back to the advertiser with information well beyond just clicks. "We can say, you wanted women 25 to 54 and we generated a lot of clicks for you with the younger subset of that audience, at this frequency, this time of day, this brand awareness versus the older women at this type of frequency, this area of the country, and this hour of the day. And then, here's the different types of attitudinal research we got back and here's how we suggest you better speak to these people over time."
Danzis says Videology has expanded its measurement reports to include after-exposure tracking with BrandScore and IntentScore and will soon offer SaleScore in Canada, which actually links online ad exposure to offline sales.
Accountability and Campaign Analysis
The accountability piece of the business is what has really gotten the online industry excited. Advertisers now have the ability to plan and buy campaigns that are audited and validated by Nielsen OCR, Online Campaign Ratings, which was recently launched in Canada.  There is a similar comScore service also being used in this country.
These services give advertisers the assurance that their campaign was delivered as planned and Grant le Riche says that TubeMogul will be rolling out Nielsen OCR as part of its platform this year.
Le Riche says, "We're going to tag all ads with Nielsen tags so when advertisers are getting their reports they're going to find out not just the quantitative metrics and the brand metrics, but now they will get audience metrics.  For advertisers looking to reach women 25 to 54, we can pull a report of Canadian women 25 to 54 and actually calculate GRPs that marketers received. That's the first time it's ever going to be done online."
For the industry, these new services are  ground breaking and many believe that the accountability they deliver could well be the catalyst for advertisers to move more TV dollars over to online.