YouTube taps DHX Media to launch paid content channels
The web video platform's subscription-based services will launch in 10 world markets, including Canada.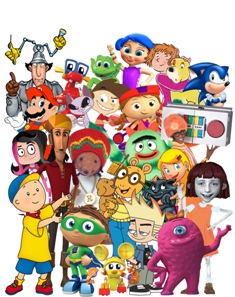 Google's video streaming giant YouTube has chosen DHX Media as one of its initial content partners to launch paid subscription channels.
The Halifax-based kids producer will expand its digital footprint as it runs three paid YouTube channels: DHX Kids, DHX Junior and DHX Retro.
YouTube will initially launch the paid content channels, including DHX Media offerings, in 10 markets, including the US, Canada and the UK.
DHX Media intends to roll out its three channels as YouTube expands in the world market.
Besides offering English and French language content for the Canadian market, the DHX Media channels will also launch in the Japanese, Korean, Portuguese, Russian and Spanish languages.
"There is an insatiable appetite for kids content in the digital universe across the globe and DHX Media is positioned with our extensive library of evergreen favourites to satisfy that demand," Michael Hirsh, executive chairman of DHX Media, said Thursday.
After an initial two-week free trial period, the DHX Media digital channels will be available for a subscription price of $2.99 a month, or at a discounted annual rate.
The strategy is to allow DHX Media, after acquiring Cookie Jar Entertainment, to monetize a 8,500 half-hour library of kids content.
DHX Media will feature playlists, select first-run programming beyond the mostly library content, and constantly refresh the offering.
The non-exclusive deal means DHX Media can launch paid content channels with rival digital platforms, while also supplying library content to services offered by Netflix, Amazon, Hulu and others.
At the same time, Hirsh pointed to the YouTube deal as fulfilling a long-held objective to sell content on the internet with a giant like Google.
"I'm not sure how many other partners could start day one and put us in ten countries and have a following in those countries already," he said.
Nelvana's Treehouse and OutTV Canada are also launching YouTube channels as part of the first 30 paid channels to be rolled out by the Google-owned service.
From Playback Daily