Snowbirds du Quebec takes flight
The independent travel magazine targets high-income Quebecers above the age of 49, and will be mailed both in the province and in Florida where many spend their winters.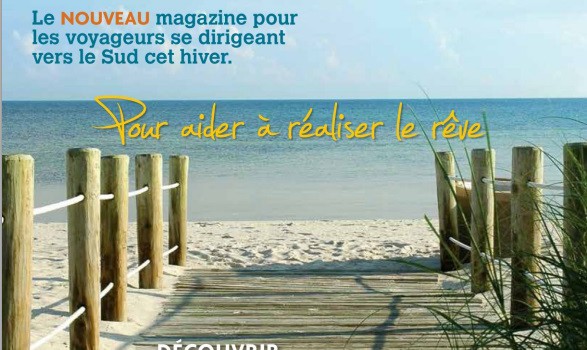 There is a new Quebec-based travel magazine with the launch of independent title, Snowbirds du Quebec.
Targeted at adults above the age of 49 who earn a household income of at least $100,000 and own homes in or frequently travel to Florida, the print-only magazine features travel, lifestyle and real estate-themed content that aims to provide information and advice for consumers who are looking to move or travel south.
Snowbirds du Quebec will be published quarterly, but the magazine's publisher and president Pierre Leduc, tells MiC that the number of issues may be increased to five per year, depending on the magazine's performance.
Circulation for the magazine will be 23,500, and includes paid subscriptions. In Quebec, 10,000 issues will be mailed to residents who own homes in or travel Florida, while 12,000 issues will be mailed in Florida to homeowners from Quebec.
Leduc says ads will be the key source of revenue for Snowbirds du Quebec, adding that the magazine will offer advertisers a variety of traditional print ad units, as well as opportunities for sponsored content and advertorials.
He says he decided to launch the magazine because there is a growing number of older, wealthy Quebecers who own homes in Florida or frequently travel to the state, but the travel industry in Quebec lacks a publication or resource of information for the demographic.
Although Leduc is currently looking into opportunities to make the magazine available on digital platforms, he says he chose a print-only approach because older consumers in Quebec are still heavy consumers of print content.