Jones Media launches magazine for Beyond the Rack
The company will publish the first issue of the magazine for the online retailer this spring.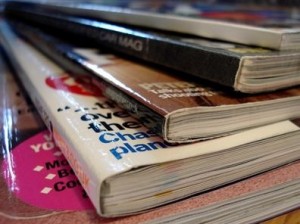 Jones Media has announced it is publishing a quarterly magazine for its e-retailer client Beyond the Rack.
The media co, which was launched earlier this year by Cathy Fernandes and Erin McDougald announced its first client was Beyond the Rack in June. With the first issue coming in the spring, Beyond the Rack's yet-to-be-named magazine will be distributed to an unduplicated audience of 300,000 selected customers of the e-retailer, which has 3.5 million Canadian members, targeting women aged 18 to 49 with a sweetspot of 35-year-olds.
Content in the magazine will feature pieces on fashion, beauty, health and wellness, as well as home and life, and food and travel. Because Beyond the Rack features wares that are decided based on what its supplying designers have available, content in the magazine will be focused on lifestyle rather than products, says Fernandes.
Allan Wisener, director business development, Beyond the Rack, tells MiC that ads in the the magazine aim to build on the brand's existing advertising options for clients, which include website sponsorships, event integrations and product sampling.
"The magazine will feature targeted content, styling, trend analysis, lifestyle tips and more in our customers' core categories," he says. "The goal is to provide customers with added value and to create a BTR community that enhances their shopping experience."