Oboxmedia to represent Twitch.tv
The media company will be exclusively representing clients on the gaming site in Canada, with ad options such as integrated live content.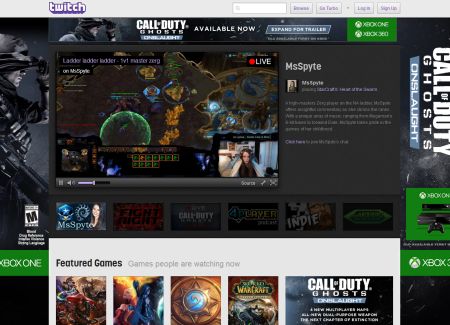 Oboxmedia has announced it is now exclusively representing Canadian advertising on gaming site Twitch.tv.
The site, which gets about two million unique visitors a month between desktop and mobile users combined in Canada (according to Google Analytics numbers from November), with users spending an average of 20 hours a week on the site, Andy Querin, senior VP of sales at Oboxmedia, tells MiC.
Ad options on the site include standard IAB units as well as options for integrated live content, for example, of gamers who are playing on the site eating or drinking a certain client's product, says Querin.
Worldwide, Twitch.tv, which was founded in 2011, gets over 45 million unique visitors a month, compared with 3.2 million when it launched. The site hosts over 900,000 unique broadcasters a month and visitors watch a combined 12 billion minutes of content a month on the site, which amounts to about 106 minutes a day per user, according to information from Twitch.tv.