Rogers Wireless buys the top: Media Monitors
Rogers Wireless bought the most airtime in Toronto for the week of Feb. 17 to 23, according to the latest Media Monitors report.
The phone company moved up from #10 to land in the top spot. Entering the list at #2 was Porter Airlines and joining at #3 is the CBC. Mitsubishi Motors stayed at #4 for the second straight week and TurboTax moved up one to land in the #5 spot.
In Montreal it was Ford Lincoln moving up one spot to land at #1 and Éduc'alcool moving up from #3 to the #2 spot. Subway entered the list in #3, CTV dropped from #1 to #4 and Toyota jumped one from #6 to #5.
Toronto:
By brand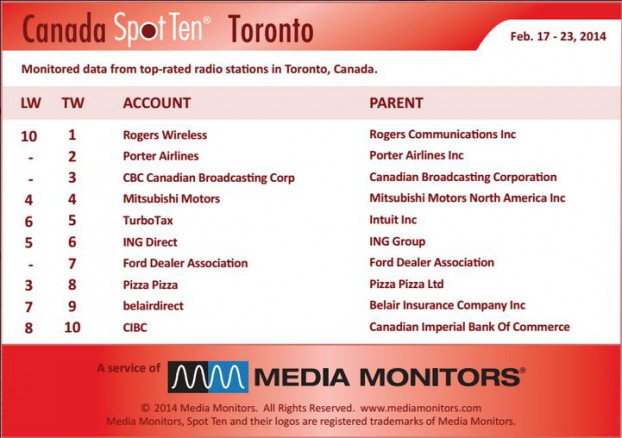 By category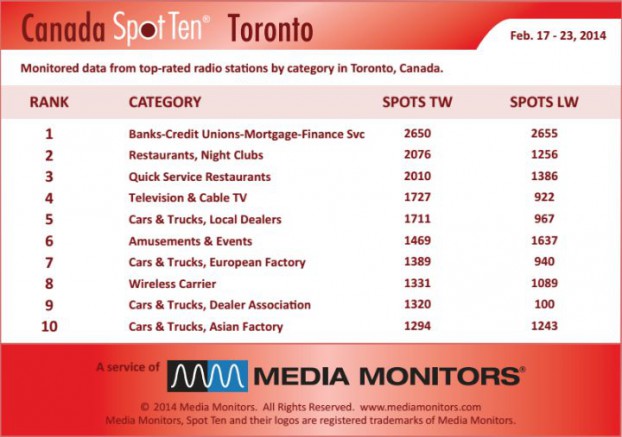 Montreal:
By brand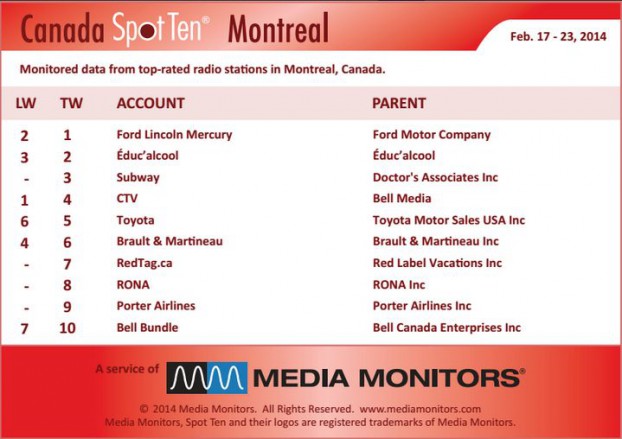 By category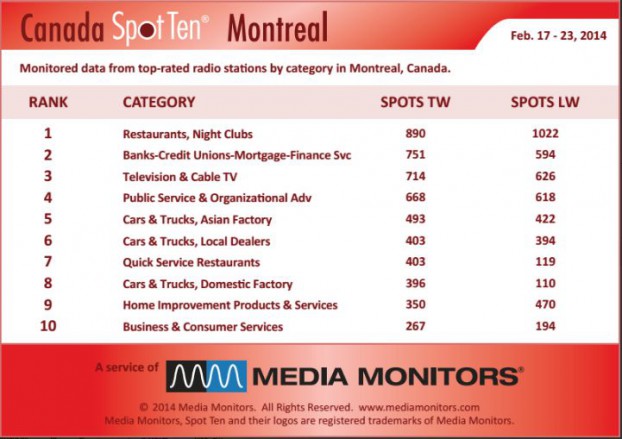 Tags: media monitors, Montreal, Rogers Wireless, Toronto