Ford Lincoln takes the week: Media Monitors
Ford Lincoln remained the number one buyer of ads in Toronto for the week of March 3 to 9, according to the latest Media Monitors report.
The second spot for the week went to newcomer OLG Slots & Casinos, #3 again went to TurboTax, the CBC dropped one to land at #4 and Spence Diamonds climbed three from #8 to #5.
In Montreal, Ford Lincoln also claimed the top spot, moving up from #4 the previous week. The #2 spot stayed with Desjardins, NCAA Basketball joined the list at #3, CTV dropped from #1 to #4 and Brault & Martineau moved up two, from #7 to #5.
Toronto:
By brand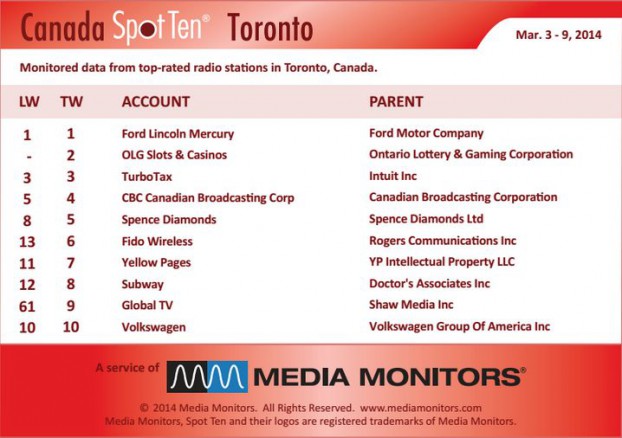 By category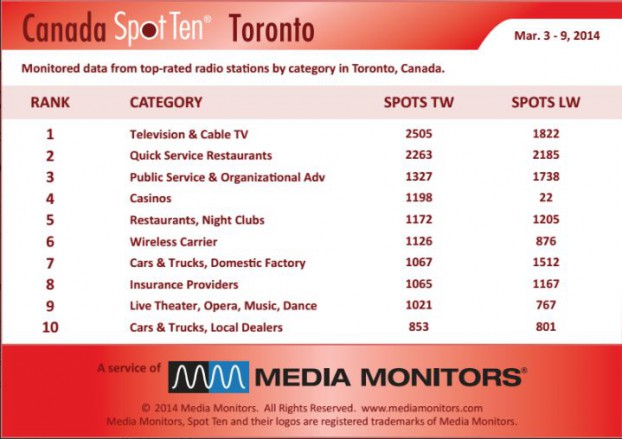 Montreal:
By brand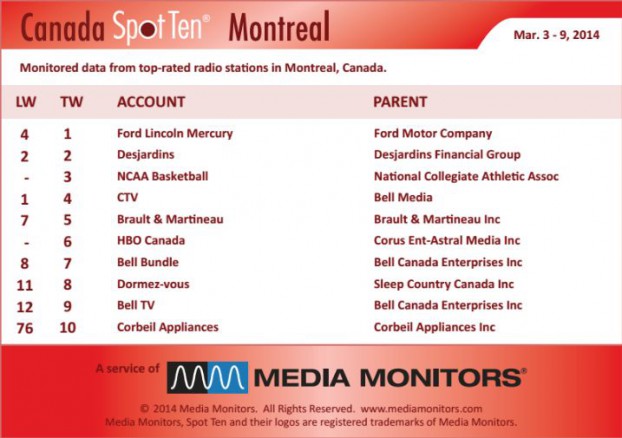 By category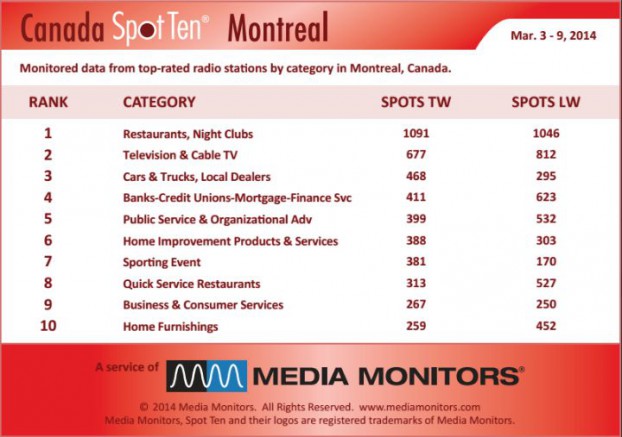 Radio image courtesy of Shutterstock
Tags: Ford Lincoln, media monitors, Montreal, Toronto